2014 Salmon Run Is Record Setting! — Daily Catch Limits Increased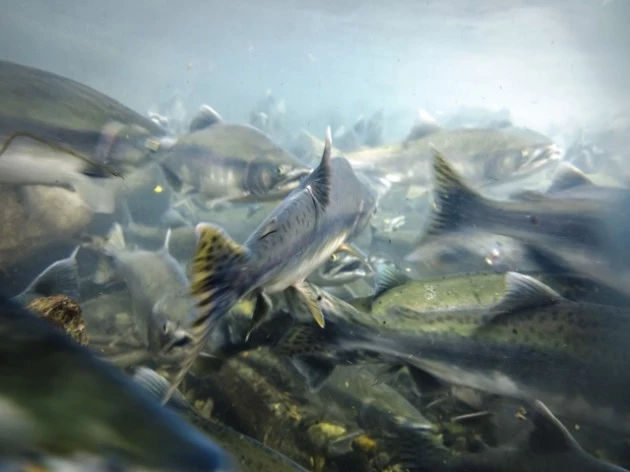 This year's salmon run has been so successful the government will now allow you to keep more of what you catch!
From the Blue Bridge northward, today through July 31, you can take up to 8 salmon (6 adult Sockeye and two adult hatchery).
So you've got to know your fish and what to look for!
Here's a link to daily fish counts, The fish are HERE!
Here's the Chinook I caught last fall….Girls fish too!