"Jan" from 'The Office' Now a Seattle Wedding Planner in TBS Show Starting Nov. 10 [CELEBRITY INTERVIEW] Melora Hardin — best known as "Jan" from "The Office" (Michael Scott's hot boss and crazy girlfriend) — is starring in a new TBS show called "Wedding Band" about friends who form a wedding band (rock group) in Seattle called Mother of the Bride. Hardin is a wedding planner who rubs shoulders with the band. Watch it Saturday at 10 p.m.
Here's the audio clip of the interview:
Audio clip: Adobe Flash Player (version 9 or above) is required to play this audio clip. Download the latest version here. You also need to have JavaScript enabled in your browser.
Hardin is beautiful, funny, and has had an incredibly diverse acting career. In the 80s she was "Baby" in the short-lived TV series "Dirty Dancing." She almost starred in "Back to the Future" but was too tall to act opposite Michael J. Fox. She's also a singer and has been in versions of "Les Mis" and "Chicago"!
We were really interested to hear she was on "The Little House on the Prairie"!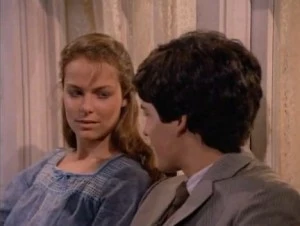 And on Wikipedia we found out her dad, Jerry Hardin, was a popular character on "The X-Files."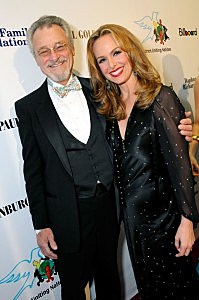 Subscribe to 98.3 KEYW on