Now It's Working! Resubmit Funny Pics to Win Bluewood Tickets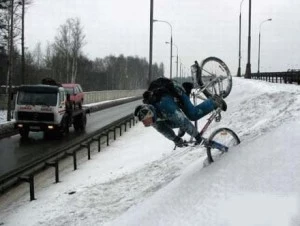 To err is human, to really foul things up requires a computer. All month long we've asked for your funny snow or skiing pictures to win tickets for your family to ski Bluewood. Our submission system was broken, and then broken again, but it's fixed NOW!We will daily post all submissions, so if you can't see your picture on our website, then we didn't get it. It was our fault, not yours. Please resubmit so you can be entered to win Bluewood tickets.
Oops! We could not locate your form.