Rodney Dangerfield's Widow Still Has a Tupperware Container Full of His Sweat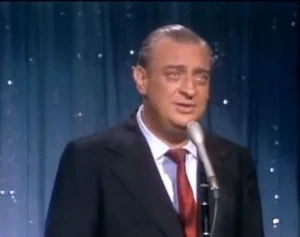 Today would have been RODNEY DANGERFIELD'S 92nd birthday . . . and to honor the occasion, his widow Joan is launching a brand new website called Rodney.com.
But Rodney doesn't just live on in cyberspace.  He lives on in Joan's refrigerator . . . in the form of a Tupperware container of sweat.
Joan started collecting Rodney's sweat after the two of them heard that a handkerchief covered in ELVIS PRESLEY'S sweat had sold for a lot of money.
Joan says, quote, "Rodney had a 'eureka' moment.  He said, 'I sweat more than anybody!  My sweat has to be as good as Elvis' sweat, right?'
"My job became the 'sweat collector.'  I'd take a sponge and spoon and collect his sweat . . . about an inch at a time.  I thought we could water it down but he said, 'No, that wouldn't be right.'"