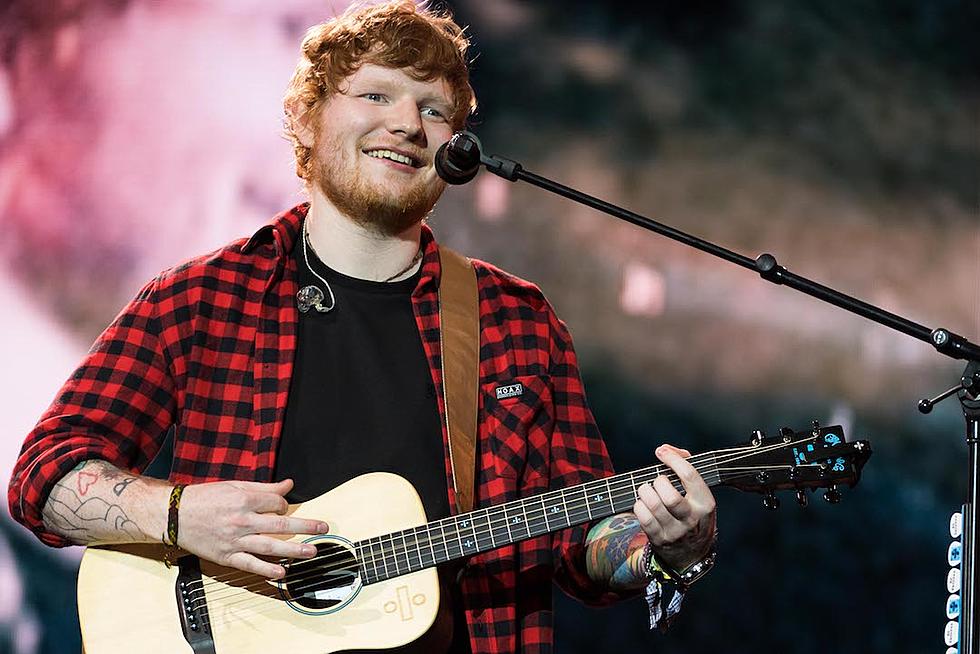 Ed Sheeran Acknowledges Grammy Wins With Cute Kitty Photo on Instagram
Getty Images
Ed Sheeran may not have been on hand to accept his awards at the Grammys Sunday night (January 28), but that doesn't mean the "Shape of You" singer didn't celebrate the achievement in his own special way at home.
On Monday morning, Sheeran, who "woke up to the news [he] won two Grammys last night" (you know, casual) shared an adorable photo of his orange and white-colored pet cat on Instagram, where she thanked his fans and joked, "This little fluff-ball is doing a bit of a celebratory dance."
"Thank you," he added, "lots of love to everyone."
At the 60 Annual Grammy Awards last night, Sheeran took home the trophy for Best Pop Vocal Album for his 2017 record, ÷ (pronounced "divide"), as well as the award for Best Pop Solo Performance for his Billboard Hot 100 No. 1 single "Shape of You," beating out Lady Gaga, Kesha, Kelly Clarkson and Pink in the latter category.
See the cute kitty pic, below:
In September 2017, "Shape of You" became the most streamed song on Spotify with over 1.3 billion streams. It was also the best selling song of 2017 in the U.K.
See photos from the 2018 Grammys red carpet, below: