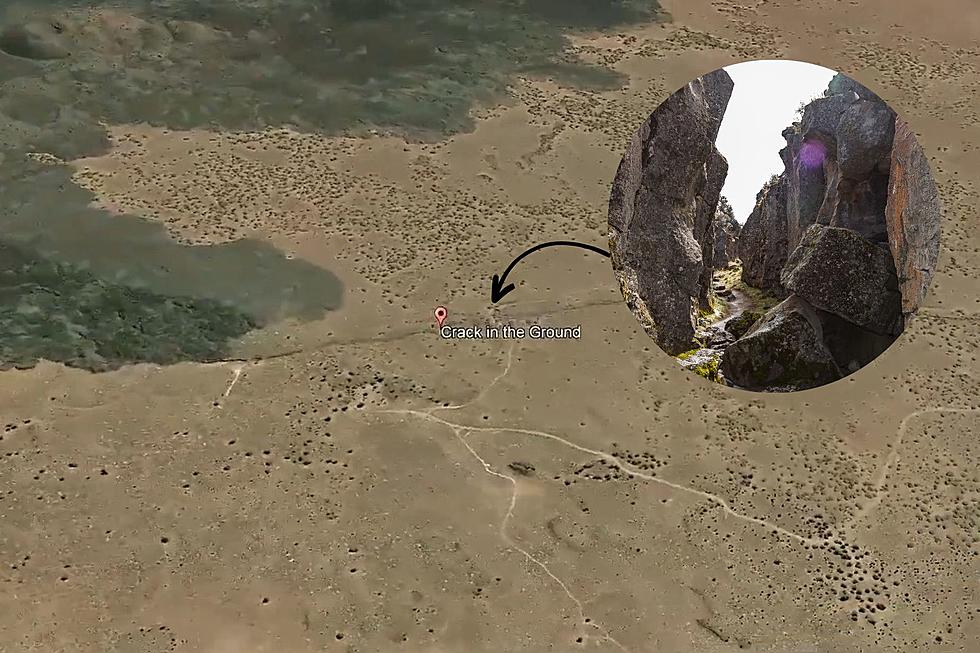 Hike This Deep Ancient Crack-in-the-Ground a Half Day Drive from Tri-Cities
YouTube: Matt.Cook.Oregon/Google Maps
This trip and hike are an absolute must-do for anyone who enjoys hiking and ancient formations in the Pacific Northwest, specifically in central Oregon. Located about 8 miles outside the town of Christmas Valley is a crack in the ground called…well...Crack-in-the-Ground.
What is Crack-in-the-Ground in Oregon?
Ancient volcanic fissures formed the 2-mile-long Crack-in-the-Ground and it has remained relatively in the same condition for thousands of years. According to the Bureau of Land Management, the crack has experienced very little erosion because the climate in central Oregon is arid.
The crack gets narrow in some areas along the 2-mile hiking trail and is about 70 feet at its deepest points. The Crack-in-the-Ground is open year-round, so you'll definitely want to dress for the season. You'll likely be okay with shorts and a T-shirt during summer. If you're heading out in spring, fall, or winter – dress with layers. Once inside the crack, the temperature can drop nearly 20 degrees.
The road accessing the crack is dirt, gravel, and bumpy and during winter months could be impassable. There are some rules – no bikes, motorized vehicles, or horses allowed. Dogs are okay if on a leash. Get more information and directions at the BLM website. YouTube channel Matt.Cook.Oregon has a great video of what you can expect.
This Hike in the Columbia River Gorge is a Must Experience
The Labyrinth to Coyote Wall Loop. It runs 6.7 miles with an elevation gain of 1,489 feet. It features a waterfall, lava tube, rock formations, and incredible views. It's heavily trafficked with hikers and mountain bikers on weekends and dogs are welcome on a leash. Beware, you'll need good hiking shoes as a good portion of the trail is very rocky. It's open all year round, but the experts recommend day use from March to November.