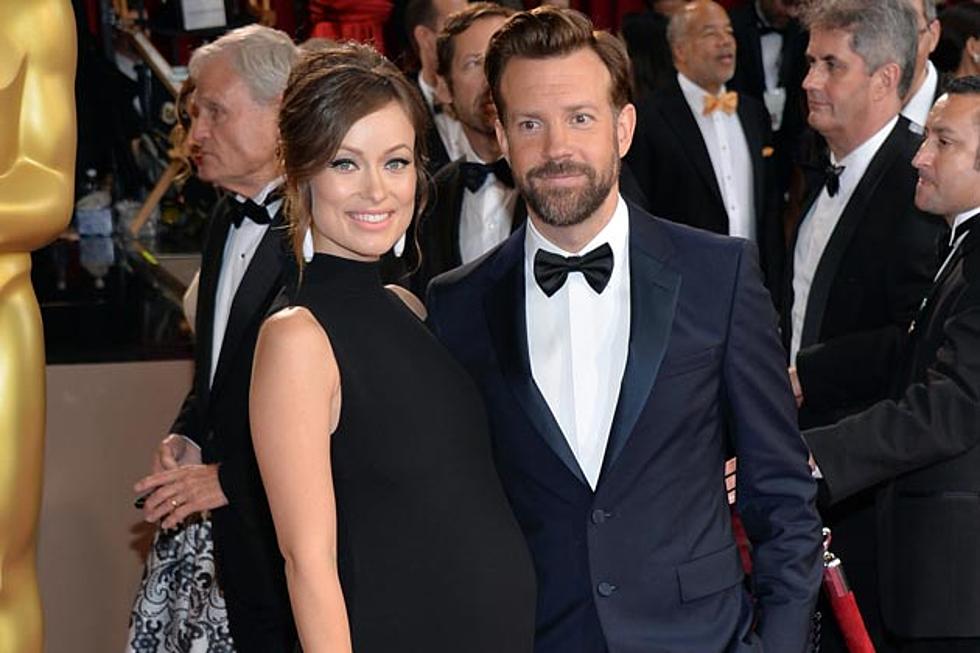 Olivia Wilde + Jason Sudeikis Welcome Baby Boy! [PHOTO]
Michael Buckner, Getty Images
Finally! Actress Olivia Wilde has given birth, welcoming a baby boy named Otis!
It felt like the actress, 30, was preggers forever. She stepped out at various red carpet events, like the Oscars, pictured above, looking stunning from top to toe, even with her expanding baby bump.
Wilde and fiance Jason Sudeikis, formerly of 'SNL,' warmly welcomed Otis Alexander Sudeikis on Wednesday, April 23. What an adorbs and unique name for the little guy.
The blue bundle of joy arrived two weeks early, with Wilde previously saying that May 4, known as 'Star Wars Day,' was his due date.
While he was not born on Star Wars Day, his mama was in heaven and she didn't waste any time sharing her joy with her fans and followers, tweeting a black and white picture of herself cradling her newly-arrived baby boy! We don't get too much of a look at Otis, other than his perfect little head. But a better view will come in time and we're glad Wilde offered us a little hint of her new son.
Her caption was hilarious, as well. Otis left the building, with her belly being the building. Cute, right? See the tweet an the snap below.
Little Otis is the first child for both Wilde and Sudeikis. Wilde was previously married to an Italian prince. Now, she has a little prince of her own.
Congrats to the insanely good-looking and talented couple on their baby boy!