So Sad..Death By Fireworks! Press Conference Reported By Tri-City Herald! [VIDEO]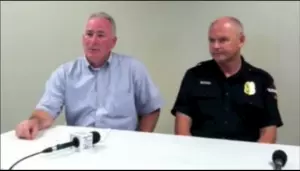 Tri-City Herald reported today on line that Benton County Coroner John Hansens and Richland Fire Chief Grant Baynes held a press conference about the fireworks death of John Scott Anderson, 61, of Richland.
This is very sad to me!