Taco Bell Is Giving 11 People $10,000 . . . Their Version of Free Food for Life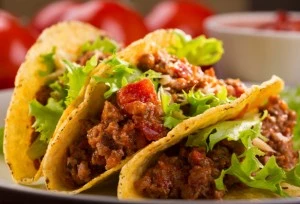 I'm not sure if this going to happen in Tri-Cities or not, but how sweet is this?
To promote their new dollar menu, Taco Bell is holding a contest where you can win $10,000 . . . their version of free food for life.  For 11 days in a row, 11 Taco Bells in different cities will be handing out a regular $1 bill as change.  Then they're posting the serial number for it online.  If it's yours, you win.  You can check which city it's happening in each day by going to EverlastingDollars.com.