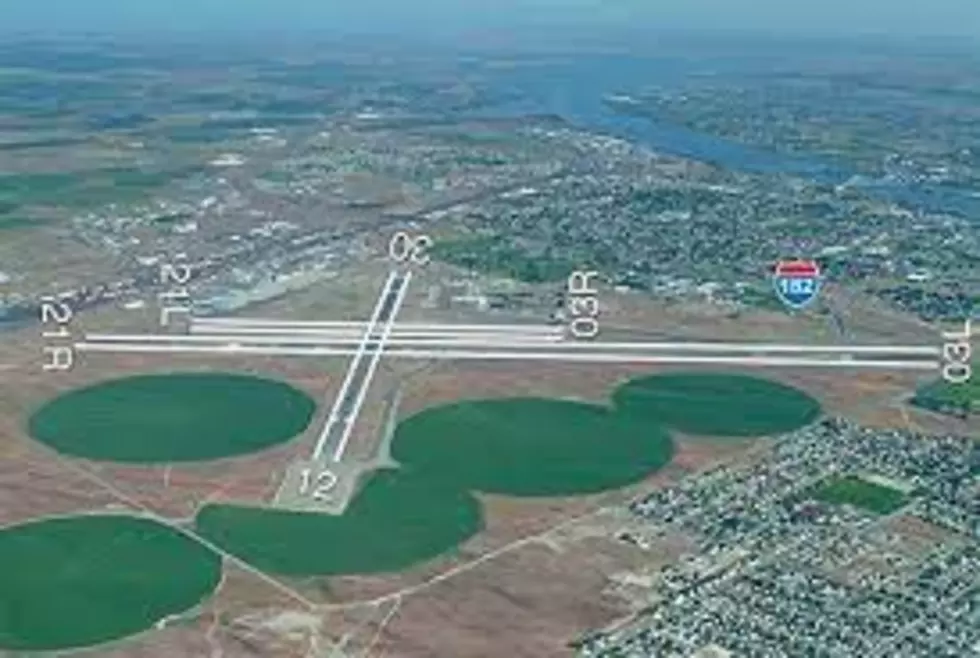 $2.3 Million in Grants to Airports, Ports From Ephrata to Pasco
WSDOT image (Washington State Department of Transportation)
By way of the US Dept. of Transportation and the FAA (Federal Aviation Administration) $2.3 million in grants have been awarded for a variety of port and airport upgrades in southeastern WA, including Tri-Cities.
Congressional Rep. Dan Newhouse said Thursday April 1st the grants are federal investments that will greatly upgrade the airports; allowing for increased transportation and commerce.  The projects, according to Newhouse's office, include:
"$300,000 to the Port of Ephrata (Ephrata Municipal) for sealing runway pavement surface/pavement joints and sealing taxiway pavement surface/pavement joints to extend the pavement's useful life.
$407,582 to the Port of Benton (Prosser) for constructing a new taxiway to provide access to aircraft hangars.
$750,000 to the Port of Pasco (Tri-Cities) to construct a taxiway to meet FAA standards.
$300,000 to the City of Sunnyside (Sunnyside Municipal) to update the airport master plan study to reflect the future needs of the airport.
$150,000 to the Port of Benton (Richland) to install replacement airfield guidance sign fixtures and reconstruct existing runway lighting systems to meet current FAA standards to enhance visual guidance of aircraft.
$450,000 to the Port of Othello (Othello Municipal) to construct a taxilane for aircraft access to and from public use airfield areas and facilities."
These will create a number of construction as well as more permanent jobs, no official timetable released yet as to when these will break ground or begin construction.
And no, none of these projects are considered 'pork.'  Unlike someone who might want to invest in this doozy.
FOR SALE: Feast Yer Eyes on This Pirate Ship