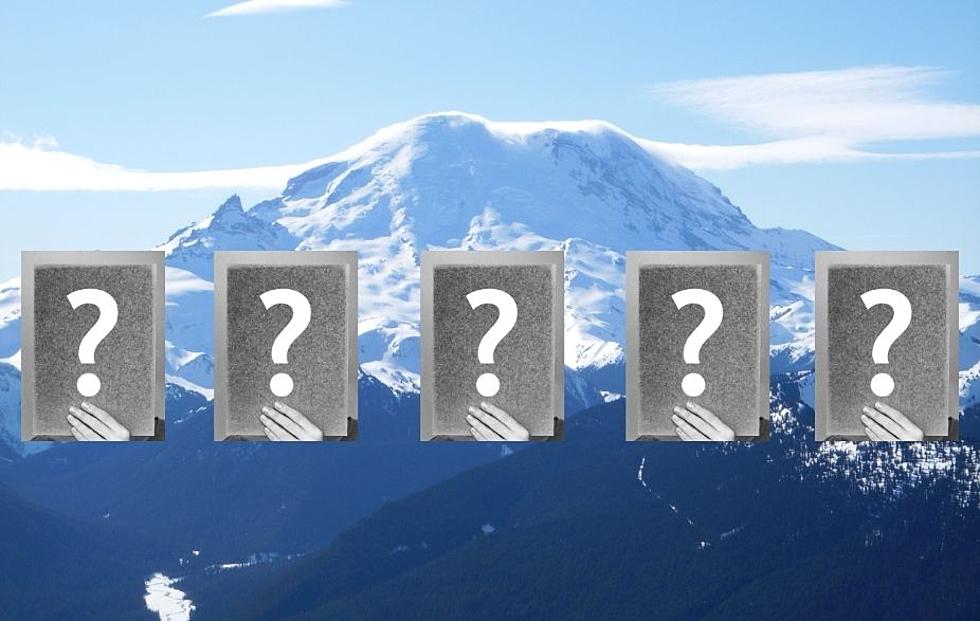 5 of Washington's Most Famous Celebrities. Who Are They?
Brian Stephenson/Canva
Washingtonians have much to be proud of. Known as the 'Evergreen State', there certainly is no shortage of breathtaking landscapes within these borders. Everything from arid desert to seaside beaches to snow-covered mountain peaks, wooded forests, fertile farmlands, and rushing rivers, Washington has it all.
Still, some may consider many of these facts of nature to be not-so-widely-known. Let's face it, the Apple Mecca doesn't get the same attention as 'The Big Apple'. But Washington has plenty of sons and daughters who have made us proud in a variety of ways. Here are just a few.
5 of the Most Famous Washingtonians
Kyle MacLachlan - Actor - Yakima
Kyle is one of Yakima's most famous celebrities with a lengthy list of acting credits. Most recently, he portrayed President Franklin D, Roosevelt, in the PBS presentation Atlantic Crossing. An Eisenhower High School grad, Kyle is also the owner/vintner of Pursued by Bear wine. Learn more at pursuedbybearwine.com
Earl Anthony - Bowler - Tacoma
Earl Anthony passed away in August of 2001 at the age of 63 due to a really strange accident involving falling down a flight of stairs while visiting the home of a friend. A Tacoma native, Anthony won 43 times on the 'Professional Bowlers Tour' during a career that began in 1970. Anyone who was around during the 1970s remembers watching the crew-cut sporting, left-handed bowler knocking pins down on ABCs Wide World of Sports broadcasts. Yes, watching bowling on TV could be boring, but keep in mind, we only had three channels back then.
Ann Wilson - Singer - Seattle
Ok, we admit that Ann was born in San Diego, CA,  but in the early 60s, her itinerant military family landed in Seattle where she and her younger sister Nancy developed their musical prowess and started a band you may have heard of, Heart. The sisters are now Rock n Roll Hall of Famers and still perform and record. I have seen Ann perform with Heart a couple of times over the years but one of the most memorable performances for me was when she sang the National Anthem at a Seahawks pre-season game about 20 years ago or so. It was a rousing rendering and she's amazing.
Edward R. Murrow - Journalist - Skagit County
So, Edward wasn't born in Washington either but moved to a rural area in Skagit County with his family at the age of 6. Murrow's claim to fame was his work as a war correspondent during World War II, and later a broadcast journalist icon at CBS. The prestigious Edward R Murrow College of Communication at Washington State University is named in his honor and has produced scores of respected broadcast journalists.
Adam West - Actor - Walla Walla
Adam West was TV's Batman in the 1960s. I can remember being glued to the television as a 5-year-old boy, watching the caped crusaders defeat such foes as The Joker, The Penguin, and The Riddler. Batman and the Boy Wonder Robin, would hop into the Batmobile and save the day, after being summoned by Commissioner Gordon. Although having added many other acting credits to his name, West enjoyed donning his cape for personal appearances after a resurgence of Batman's popularity in the late 1980s.
LOOK: The most famous actress born the same year as you
Many of the actresses in this story not only made a name for themselves through their collection of iconic performances, but also through the selfless, philanthropic nature with which many of them approached their stardom. In an age of flipping the script on societal norms, many of these actresses are using their voices and platforms to be advocates for those who are otherwise unheard.
LOOK: The Most Famous Actor Born Every Year