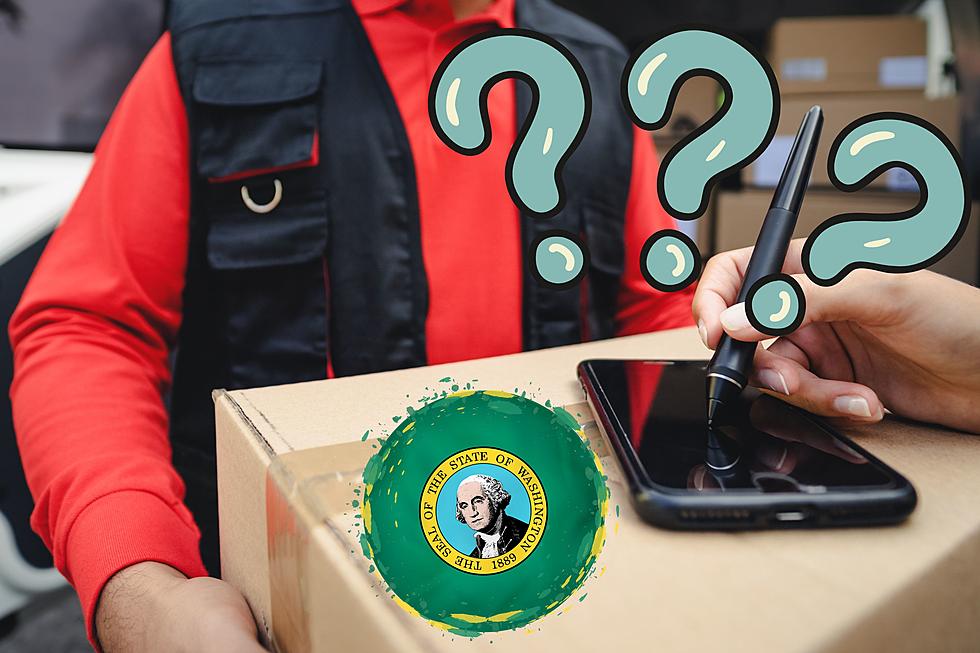 7 Odd Things Can't You Ship Through the Mail in Washington State
canva
What Can And Cannot You Ship Through The Postal System In Washington?
After my mom passed away, I soon discovered that it's not so easy to just mail her ashes to my siblings. It was a process and you'd be surprised on what you can and cannot ship in the mail in Washington State.

Here Are Seven Odd Things You Can't Ship In The Mail In Washington State
If you've never had a reason to mail something unusual through the mail in Washington State, you might be under the assumption that the sky is the limit and you'd be wrong.
An interesting tale comes from the Pacific Northwest as 5-year-old May Pierstorff was sent from Grangeville Idaho to her grandmother in Lewiston Idaho through the mail in 1914.
That is one famous case of a child being mailed and it occurred right here in the Northwest.
You couldn't pull that off today but here are seven odd things that the post office will flag you on if you try to ship these items through the postal service.
7 Odd Things Can't You Ship Through the Mail in Washington State
These 7 items are a big no-no for shipping in the mail.
When shipping items within or out of Washington State it's important to make sure that your packages comply with local laws and regulations regarding prohibited items.
It was a hassle to ship my mom's ashes but I'm glad I did it the right way to avoid any problems with the postal service.
By being aware of what can't be mailed within this state you can avoid unnecessary delays and potential fines associated with sending prohibited items such as live animals, alcoholic beverages, and hazardous materials through the mail.
So before sending anything make sure to double-check whether your shipment is allowed.
10 Unusual Baby Names That Are Illegal in Washington State
The 6 Most Overrated Tourist Attractions in Washington State
Are these the six most overrated tourist attractions in Washington State?