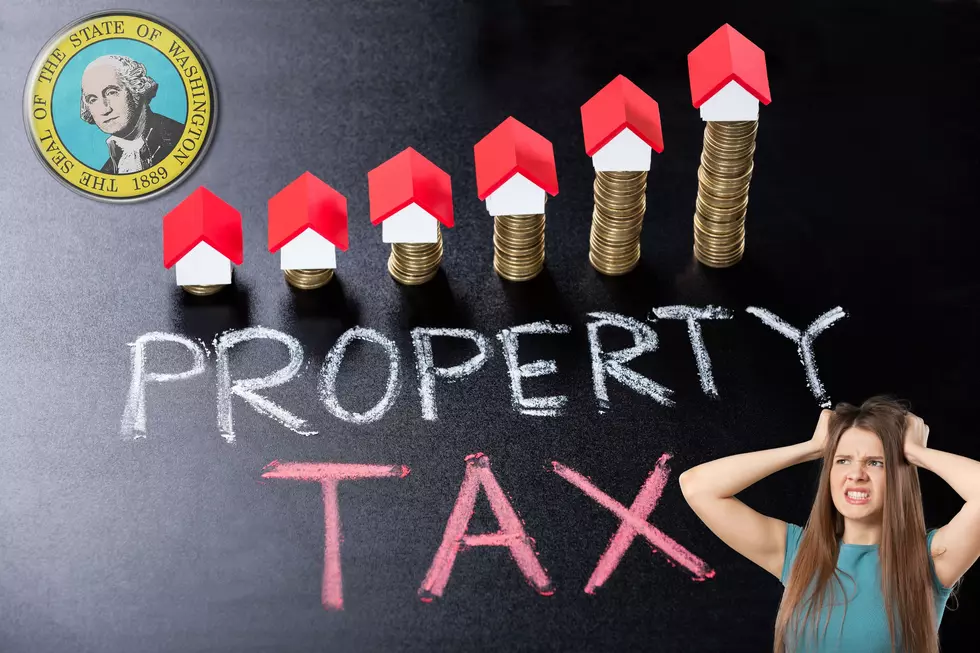 What The Heck!? Did My Benton County Property Tax Skyrocket!?
canva
It's not your imagination, your Benton County Washington property taxes might be jumping higher for 2023!

I was a little shocked when I decided to double-check my escrow account and discovered that my overall monthly mortgage will take a BIG jump for 2023.
I did a deep dive into the increase and I'll be paying an extra $226 a month starting in February 2023. 
I noticed that my home insurance was up $700 for the year and a bigger jump came from my Benton County property taxes as my assessment home seems to have escalated.
I'll be paying an extra $2400.00 for the year so if you don't have any unexpected surprises, I'd check with your mortgage provider.
Here's where some of your Benton County Washington property taxes go:
Funding for Schools
One of the primary reasons for the high property tax rate in Benton County is funding for schools. The money collected from property taxes is used to fund public education and provide essential services for students in Benton County. According to data from the Office of Superintendent of Public Instruction (OSPI), over 65% of all local revenue used to fund public schools comes from property taxes. This means that without this source of income, it would be difficult to keep up with the demands of providing quality education for local students.
Maintaining Roads and Infrastructure
Another important reason for high property tax rates is infrastructure maintenance. In order to keep roads safe and functional, counties need funds to repair potholes, build new roads or bridges, remove snow, and perform other necessary tasks related to maintaining local roads and infrastructure. In Benton County alone, almost 20% of all county revenue comes from property taxes which help maintain roads and other infrastructure throughout the county.
Supporting Local Government Services
Finally, property taxes also help support important government services like fire protection, public safety response teams, libraries, and parks departments —all essential services for any thriving community. In Benton County specifically, almost 15% of all county revenue comes from local property taxes which helps ensure that these services are adequately funded throughout the year.
According to tax-rates.org, Benton County Washington has one of the highest median property tax rates in the country. we rank 554th out of 3143 counties. You can deep dive and compare your property taxes with other county property taxes here.
Property taxes due serve a purpose but as a homeowner on a limited budget, jarring increases in taxes are frustrating.
My piece of advice for you is to double-check your escrow yearly and budget for those increases. My previous increases have been small but 2023 was the biggest shocker of all.  
5 of the Weirdest Town Names in Washington State
From Humptulips to Pe Ell, here are five towns with the quirkiest monikers that you should add to your itinerary the next time you're exploring Washington State.
Packwood Airbnb Named Most Pet Friendly In Washington State
If you are looking for a place for you and your pets to escape, this Packwood Airbnb was named the most pet-friendly in Washington State.