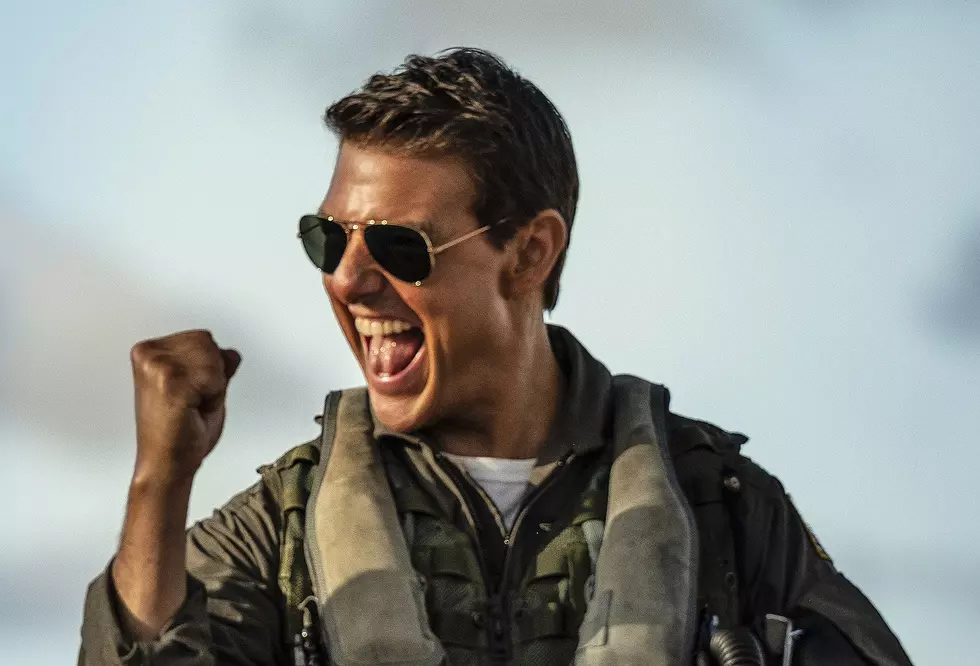 'Top Gun: Maverick' Named Best Reviewed Movies of 2022 on Rotten Tomatoes
Paramount
When was the last time the biggest hit of the year was also the best reviewed movie of the year?
It happened in 2022, when Top Gun: Maverick was not only the biggest movie at the U.S. box office, it was the most beloved film of the year with critics. Rotten Tomatoes announced today that Maverick took home the Golden Tomato Award as the site's best-reviewed movie of 2022.
Here are the top ten best-reviewed movies of 2022 on Rotten Tomatoes: (According to the site, the ranking "reflects Tomatometer scores (as of December 31, 2022) after adjustment from our ranking formula, which compensates for variation in the number of reviews when comparing movies or TV shows.")
The Best Reviewed Movies of 2022
These are the winners of Rotten Tomatoes' Golden Tomato Awards for 2022.
Top Gun: Maverick was also the winner of the Golden Tomato Award for Best Wide Release Movie of 2022. (The French film Happening was the site's pick for Best Limited Release of the year.) The top-rated streaming film of the year was Guillermo del Toro's Pinocchio, while House of the Dragon was chosen as both the Best TV Series of 2022 and Best New Series. (Better Call Saul earned the Best Returning Series prize.)
Within the realm of comic-book movies, The Batman was the Golden Tomato winner, coming in ahead of (in this order) Black Panther: Wakanda Forever, Werewolf By Night, Doctor Strange in the Muiltiverse of Madness, and Thor: Love and Thunder. (Somewhat depressingly, the rest of the list of "best" comic book movies of 2022 were all films that had gotten rotten scores on the site.) The best-reviewed horror film of the year was Ti West's X, while the the best comedy was The Banshees of Inisherin and the best thriller was Glass Onion: A Knives Out Mystery.
Top Gun: Maverick is now streaming on Paramount+.
Top Gun Easter Eggs in Top Gun: Maverick
Did you catch these callbacks to the original Top Gun in the sequel?