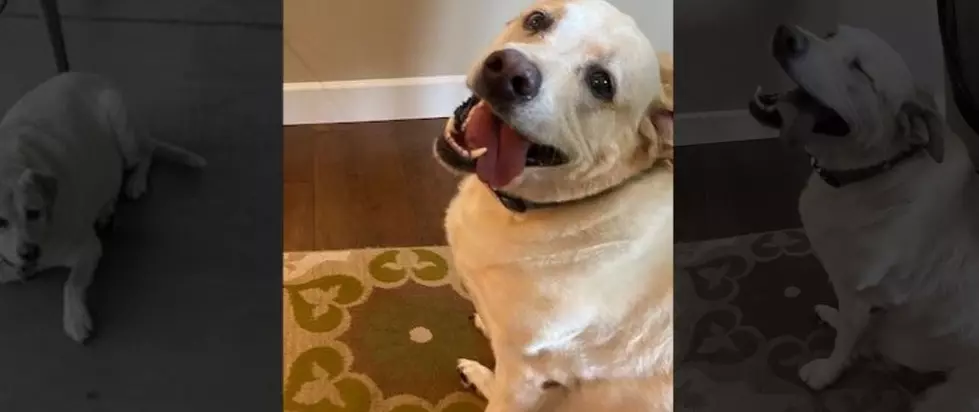 Can You Help a Discarded Pasco Golden Lab Find a New Loving Home?
POPP
I got a text yesterday from Pet Overpopulation Prevention and was saddened by the message.
One of the Pet Overpopulation Prevention animals is in need of a new home to no fault of their own and my heart's breaking for this sweet guy.

Wesson's owners sold their property and are moving to an RV. They've got three dogs and decided they couldn't take Wesson with them.
It's a sad story but I know we can make it right Tri-Cities.
Let's get Wesson to his forever home ❤
He's a good boy and I thought I'd let Wesson tell you all about himself in his own words:
Hi there, my name is Wesson, but you can call me Wes!
I'm a 6 year-young yellow lab, looking for a new home to hang my leash due to no fault of my own.
I'm good with other dogs, ok with non-toddler kids, great in the house, and an all-around great dog!
Need an exercise buddy? I could be the one! As a middle-aged gentleman, I've put on a few pounds, and I'd love the opportunity to work them off!
I LOVE to play ball and then chill.
Let me know if you'd love to meet lovable me! Oh wait, I need help with the tech stuff....
You better let the POPP volunteers know you'd like to meet me! LOL
Let's take this unhappy tale and flip it for Wesson. Can you help?
Wesson's adoption information is below:
IMPORTANT INFORMATION: Interested in adopting this or another POPP dog?
Please complete POPP's adoption questionnaire found at:
https://www.popptricities.org/adopt/adoption-questionnaire-canine/
If you have any questions, please e-mail POPP at dogsadopt@popptricities.org.
LOOK: The least obedient dog breeds
RANKED: Here Are the 63 Smartest Dog Breeds
Does your loyal pup's breed make the list? Read on to see if you'll be bragging to the neighbors about your dog's intellectual prowess the next time you take your fur baby out for a walk. Don't worry: Even if your dog's breed doesn't land on the list, that doesn't mean he's not a good boy--some traits simply can't be measured.