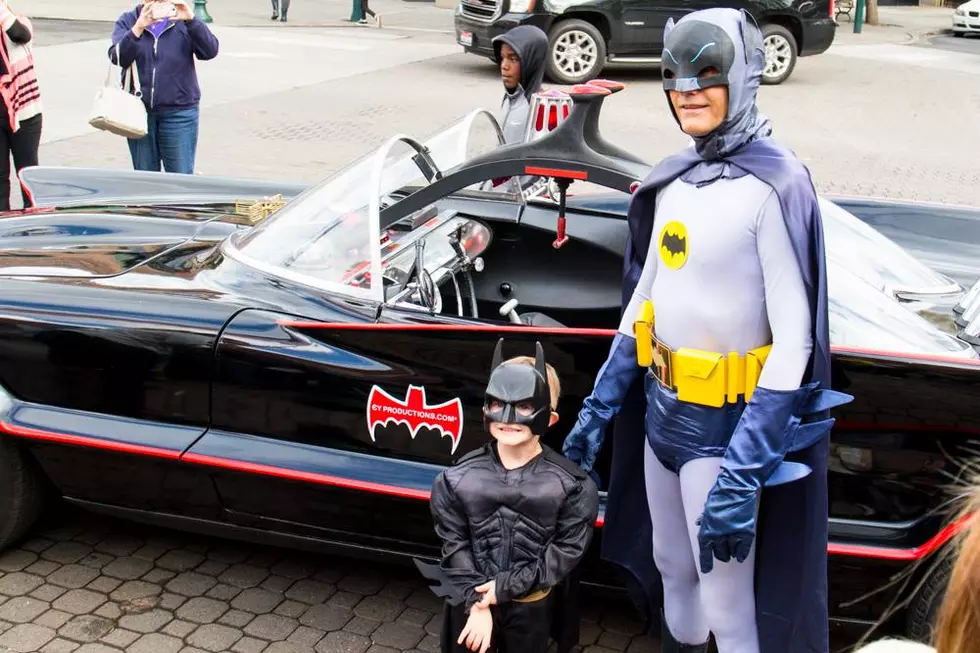 Celebrate The Video Highlights From Adam West Day 2018 [VIDEO]
facebbok/adamwestday
The 2nd Annual Adam West Day was held last week on September 19th in Walla Walla. It was a great day of celebration for Adam West, Family Guy and Batman fans alike.
Singer/Songwriter Daniel Minteer wrote a great song in tribute of Adam West called the Adam West Blues and it's been now used in a wonderful collection of video clips from Adam West day.
It's an awesome video that features and spotlights throughout Adam West Day. You'll see in the video Batman, the Bat Mobile, fire eating Johnny Green, The Batcopter, Super Heroes, fun people shots and much more,
Check out Daniel Minteer below performing The Adam West Blues on Adam West Day.