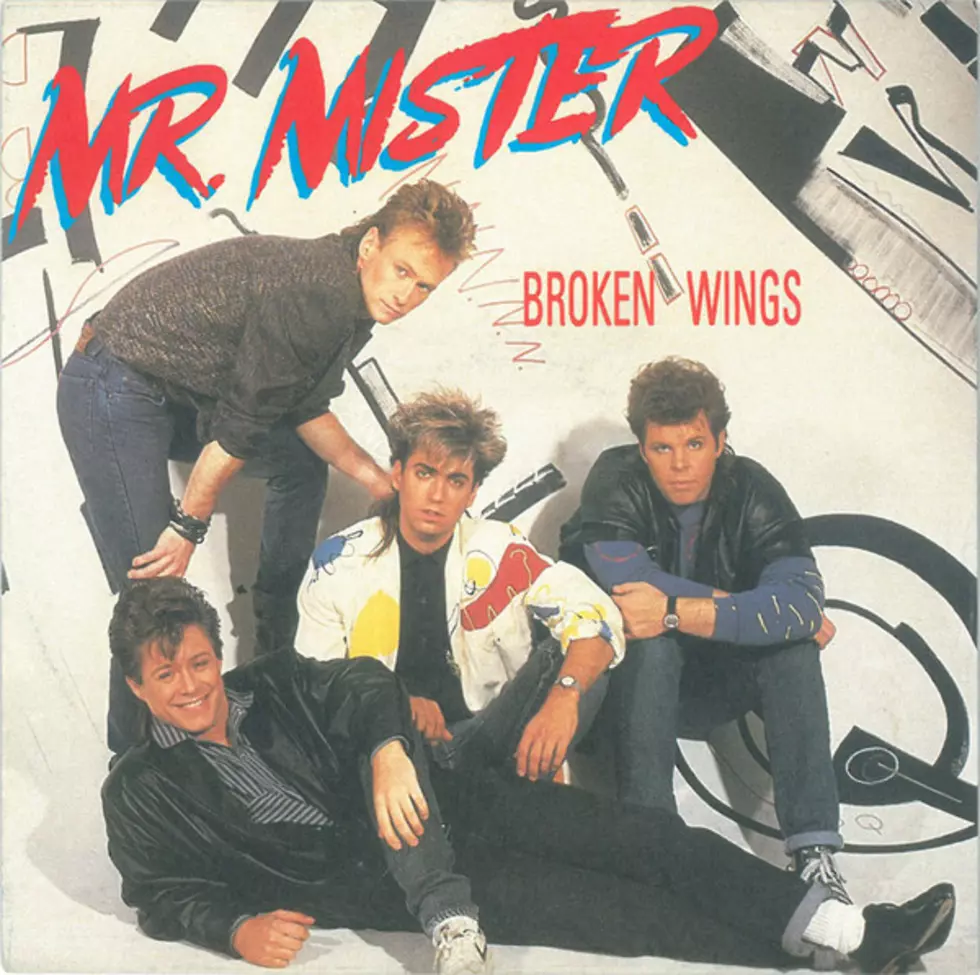 Check Out These 8 Great Mr. Mister Songs You Might've Missed
It was 1985 and I was one of those kids discovering music for the very first time. I liked music but it wasn't until I was in High School that I really started paying attention to lyrics and the composition of music.
As I listened to my hometown radio station of KMOK-FM that played all of the Top 40 hits of the time, I got a smattering of Journey, Madonna, Prince, Bruce Springsteen, and Michael Jackson but as big as those artists are, I didn't connect with their music. I desperately wanted to find music that spoke to me on a personal level and I soon discovered it in the music of Mr. Mister.
I don't know the exact time I first heard "Broken Wings' by Mr, Mister but it was late summer of 85 that I heard the song that would change my life. I heard Broken Wings for the first time and I was HOOKED. It spoke to me and from that day forward, I've been a huge fan of their music.
As a kid, I was poor so I had to wait until I heard other songs off the album so that I could save my money to buy the record. It's almost laughable looking back at a $6.99 price tag but I waited until I had enough money to buy the album. The album had released it's third track "Is It Love" and I ran into Payless Drug and bought myself a copy of "Welcome To The Real World".
I've come to love music and lots of genres and styles. I've been in radio for many years and I've had the advantage of being exposed to thousands of musical acts and songs but for me, Mr. Mister is still my favorite band of all-time.
I know...you're scratching your head and asking yourself who's Mr. Mister? I get a lot of flack about my favorite band of all-time and I'm not ashamed to admit I love this band and their music.
Mr. Mister has a burst of popularity in late 85 that resulted in their second album "Welcome To The Real World" shoot to the #1 spot on the Billboard Album charts. The album would sell over a million copies and award the band a platinum record for their efforts.
It was the strength of two smash hits that you still hear being played today that solidified their place in rock music history. If you are at the grocery store or stuck in an elevator, you'll hear them often high overhead of you.
Mr. Mister did release other albums but after the success of their 2nd album, they couldn't replicate the success of their previous hits and with a record company that had just been sold and didn't see Mr. Mister as a priority, the band disbanded in 1990 after a 4th album "Pull" was shelved.
People joke that Mr. Mister is a one-hit-wonder band but the reason you never see them on any of those lists is that they actually had several other hits that you might know but just don't remember.
Broken Wings and Kyrie are both #1's and Is It Love reached the top 10 in the summer of 86.
Once you play Broken Wings or Kyrie to someone, they immediately know the music.
I thought being a major fan of the band, I'd tell you about some other great Mr. Mister songs you might've missed from back in the day.
I'm spotlighting the 45 releases of the band besides their biggest hits of the '80s.
Our Top 8 Mr. Mister Songs
Any of these Mr. Mister songs are worth listening to and if you find yourself scoping out new music to discover, why not check out what all the hype is about from that guy on the radio who talks about Mr. Mister all the time. Oh, the band also got a shout-out in the song "Soul Sister" by Train a few years back too.
Enter your number to get our free mobile app
ALSO: PEEK INSIDE JON BON JOVI'S NEW $43 MILLION PALM BEACH MANSION