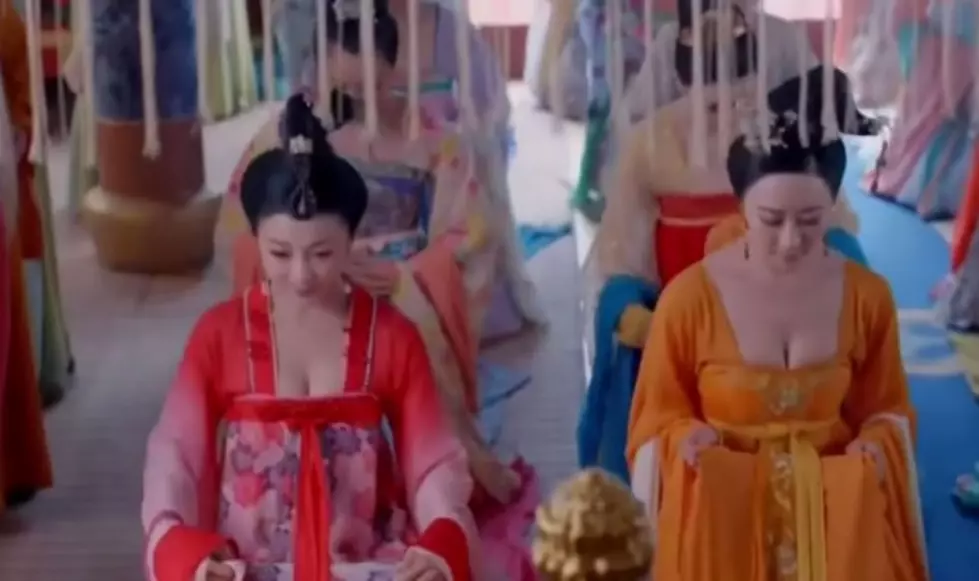 Chinese Censors Edit Cleavage From No. 1 TV Show — A Historically-Accurate Period Drama [VIDEO
The Empress of China via Youtube
"The Empress of China" is the No. 1 TV show in China. Akin to "Downton Abbey," the program is a period drama set during the Tang Dynasty -- when the nobility's dresses showed cleavage. After debuting to tremendous acclaim, the show disappeared for four days only to reappear edited.
China's government does not tolerate pornography in any form. The sexually-attractive attire was too much for the censors, and when the show returned every scene featuring women had been cropped!
In a nation intolerant of dissent and criticism of the government, citizens took to social media to complain by posting famous images from past and present cropped to hide the chest -- on both men and women.
Right or wrong, the dresses are certainly sexy! Halloween costume ideas?