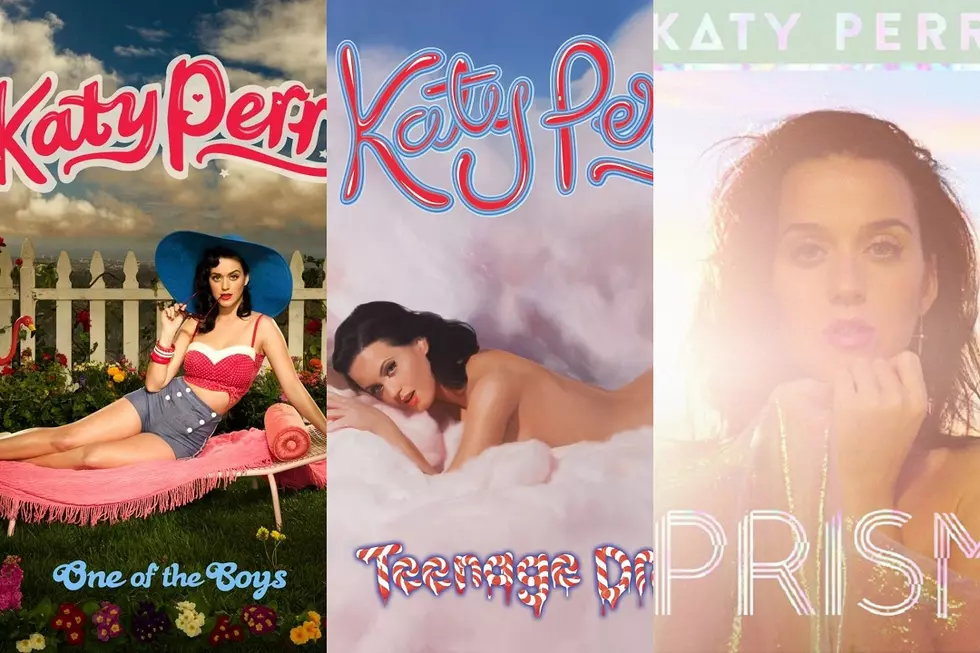 Cover Story: Every Katy Perry Album + Single Artwork Ever
Capitol Records
When it comes to pop music, having a great bop is key. But sometimes even just a killer, unique visual can push an artist into super-stardom. From music videos to photo-shoots to tour sets, these visuals are a critical component of any act's full package creative experience. In "Cover Story," we celebrate the interesting/beautiful/weird cover artwork for studio albums, singles, EPs and more from our favorite and most prolific pop stars.
Over the course of three (four if you count her Christian pop-rock debut) studio albums, Katy Perry has been a pin-up girl, a teen dream and a prismatic princess. Whether it's rolling the dice on the cover for "Waking Up in Vegas" or lounging on the beach in the artwork for "California Gurls," Katy is well known for her love of a good theme.
The queen of all things sassy, tongue-in-cheek and candy-colored in pop, the "I Kissed A Girl" singer has had covers lensed by iconic photographers like David LaChapelle and artwork created by contemporary artists like Will Cotton.
From her obscure 2001 debut record to her 2016 anthem for the 2016 Olympics, "Rise," scroll through the gallery above to take a look at all of Katy Perry's album and single covers so far.