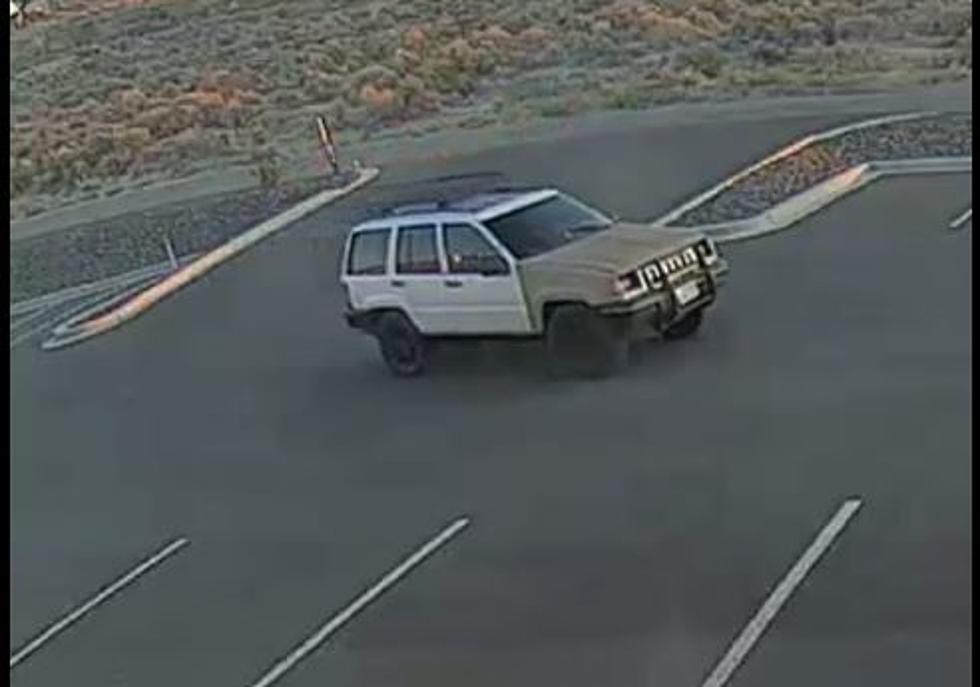 Don't Pull Off Crimes in Distinctive Vehicles–Cops Seek This Rig
Bondo(?) fronted Jeep sought in connection with burglary (RPD)
Richland Police are looking for this vehicle, and to ID the two suspects inside.
Police say they're wanted in connection in and early Tuesday morning burglary in the Reata Road area. The specific block was not listed.
Anyone who may recognize this distinctive two-tone jeep (looks like primer or bondo on the front), call (509)-628-0333. All leads can be confidential.