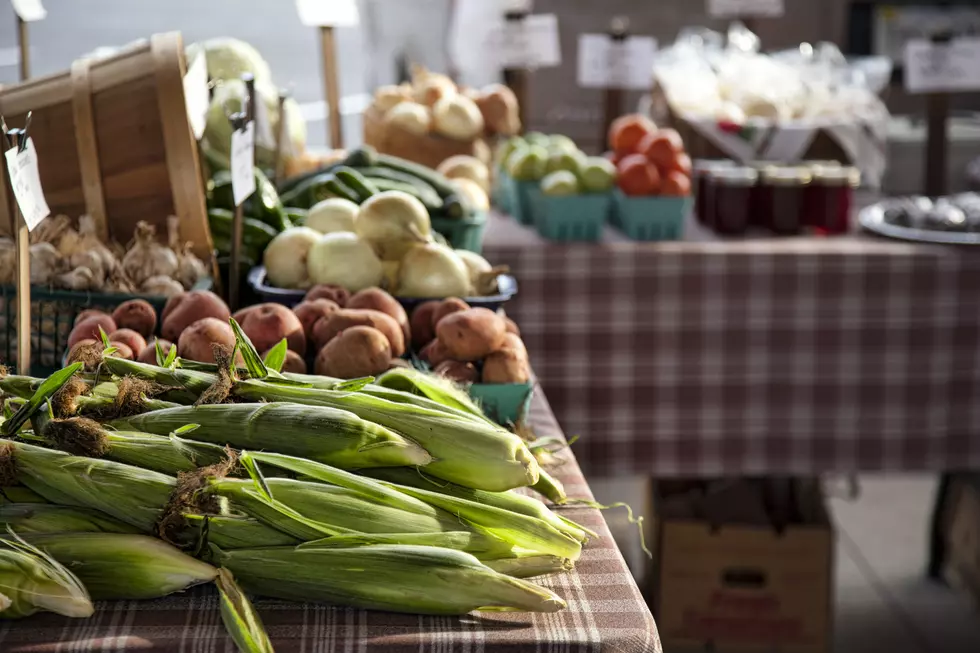 Downtown Kennewick Farmers Market Set To Open Thursday June 4th
YovoPhoto
The Historic Downtown Kennewick Partnership announces the 2020 Farmers Market schedule, plus new rules for social distancing.
Downtown Kennewick Farmers Market begins on Thursday, June 4, 2020. The Downtown Kennewick Farmers Market occurs every Thursday from 4 pm to 7 pm at Flag Plaza (204 W. Kennewick Ave) in downtown Kennewick. The 21-week market runs from June 4-Oct 22.
The Downtown Kennewick Farmers Market connects local farmers and healthy, fresh produce to the community. Market organizers have been working with the Benton Franklin Health Department to implement public health procedures to ensure the health and safety of their customers, vendors, and market volunteers and staff.
Here's what that will look like: As soon as customers enter the market there will be a volunteer to spray their hands with sanitizer and there will be handwashing stations placed throughout the market. The number of people in the market at one time will be limited and similar to the Pasco Farmers Market, there will be a one-way path for customers to follow. All vendors are required to wear protective, face-covering masks and the public will be asked to the same THERE WILL BE  10 feet of space between vendors, and markers laid out on the ground for the public to know where to stand to best keep their distance.
Enter your number to get our free mobile app
MORE INFO: 7 easy ways to stop touching your face