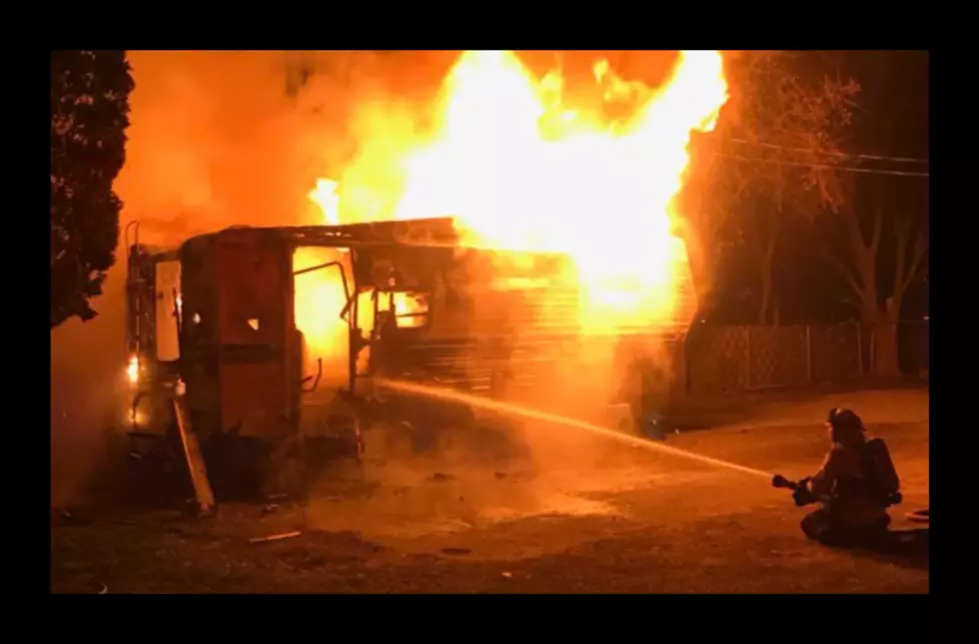 Fifth-Wheel Trailer Destroyed in Kennewick Fire [VIDEO]
Credit: Kennewick Police Department Facebook Page.
A fifth-wheel trailer was destroyed in a fire last night in Kennewick. Kennewick Police officers blocked area roadways so firefighters could operate safely in battling the blaze.
The fire happened in the 800 block of West Klamath Avenue at about 9:30 pm. No one was injured in the fire and the cause remains under investigation.
Police remind you that when firefighters are working to NEVER drive your vehicle over their hoses. Having access to area hydrants is a must for firefighters.
If and when you see firefighters working, please allow them extra space. Stay out of the way.
Here Is How To Blur Your Home On Google Street View
The 100 Best Places to Live on the West Coast