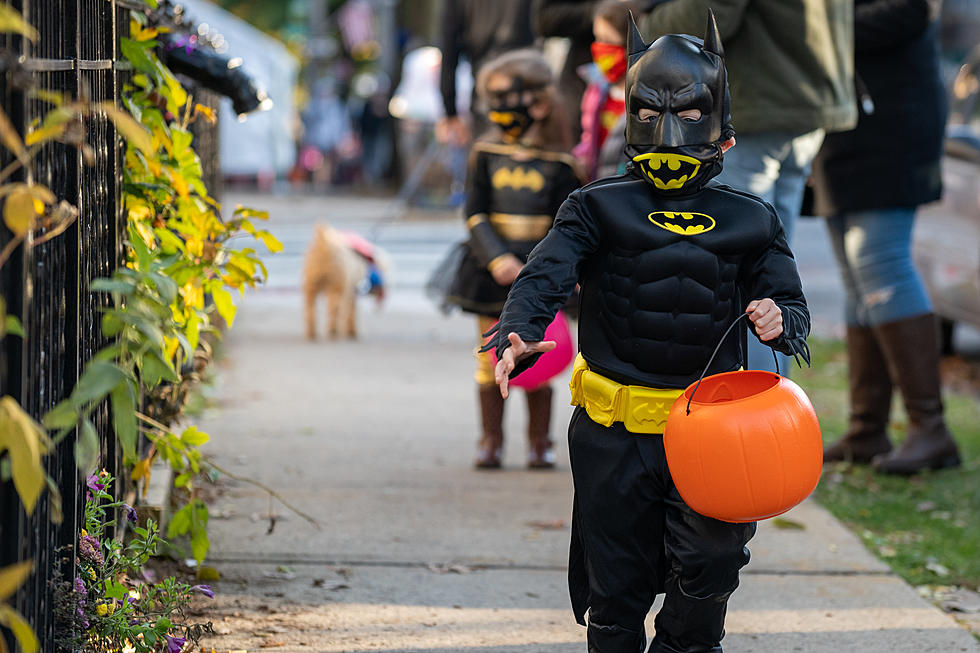 Fun and Exciting things to do at Home this Halloween
Getty Images
Halloween is a holiday celebrated for 100's of years and has seen plenty of changes throughout the years. When it found its popularity in the U.S during the early 1900s where kids would dress up to blend in with ghosts and ghouls. In reality, it was a disguise while children ran around pulling pranks.
Almost like a piece offering adults would soon offer candy in exchange for kids not playing pranks on them or their home. This continued and eventually became known as trick or treating. If you didn't hand out the candy there was a good chance your home would be pranked.
With last year's Halloween being socially distant and a lot of people staying home it'll be hard to say if everyone gets back to Trick or Treating in 2021. So we came up with a fun list of things to do at home on Halloween night for the kids who can't go out. Adults listen up because these activities can be a lot of fun for all.
Halloween Candy Hunt!
That's right have the kids hunt for their candy! Hide treats around the house for little ones to go and find, almost like an indoor easter egg hunt. To make it more fun add spooky clues like a trail of fake spiders, bloody arrows, or spooky signs.
Spooky Movie Marathon!
Pick some of your favorite Halloween movies and start a bingefest, share your favorite Scooby Doo, Casper, Courage the Cowardly Dog Halloween specials and movies, all the while letting them pick some movies to share with you.
Halloween Fashion Show!
We spend a good amount of money every year on a new costume and then they usually sit in a box to collect dust over the years. Well wipe that dust away and bust out the old costumes for a fun costume fashion show! Show off those old costumes in different themes like super heroes, monsters, cartoon characters, i think you get the idea.
Spooky Scaryoke
Pick some of your favorite Halloween themed songs and kick off some kareoke. The list of Halloween songs are endless and you can even mix it up with some of your favorites to keep the fun going long into the errie night
Spooky Bingo!
Use old school monsters as your bingo letters, you can find bingo cards online or make your own at home. As for the prizes you can use regular candy or do fun prizes like scary movies and Spooky toys.
A Scaretastic Scavanger Hunt
Come up with a fun monster story and hide all the goodies in a series of spots that lead up to the final grab bag of candy and toys! This will give your kids an awesome story to share with their friends and keep them entertained all night.
Hopefully some of these ideas will come in handy for you, either at home Halloween night or a small Halloween party you might be throwing. If you have any fun ideas to add make sure to send us a message and let us know.
25 Scaredy Cat-Approved Halloween Movies
LOOK: 34 spooky dessert recipes for this Halloween