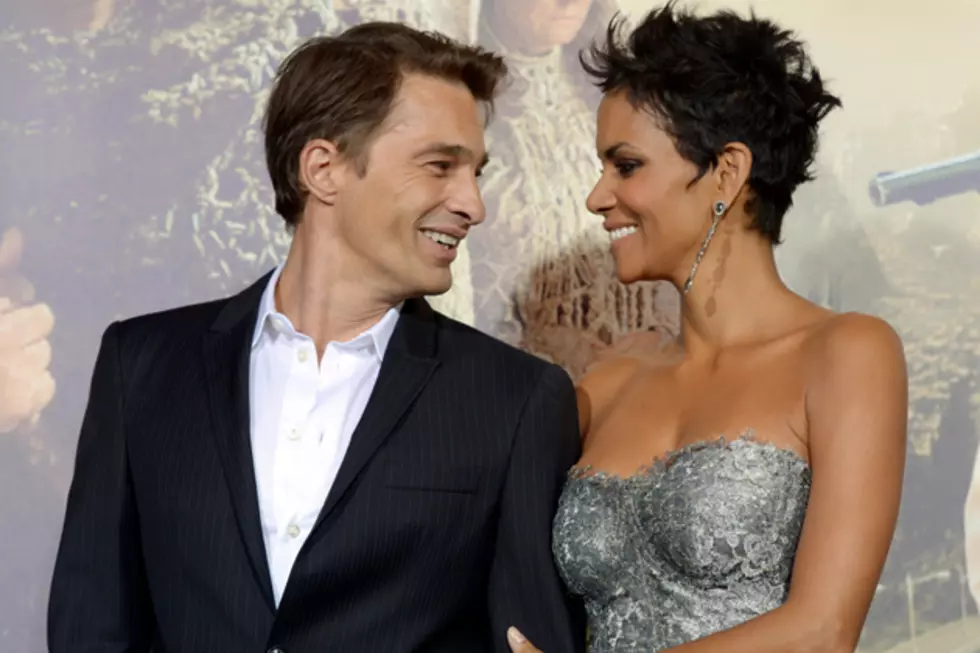 Halle Berry + Olivier Martinez Wed in France
Kevin Winter, Getty Images
She once swore she'd never do it again, but hey, things change: Twice-married Halle Berry took her third stroll down the aisle this weekend and swapped vows with her boyfriend (and baby daddy), actor Olivier Martinez.
French website Pure People reports the pair married on Saturday evening, July 13, at the Chateau des Conde in Vallery, France, after having their legally-required civil union earlier in the day. (In Europe, all couples are first legally wed with a civil union -- religious ceremonies are optional and held afterwards.)
About 60 people -- mainly close friends and family -- attended. It was Berry's third marriage and Martinez's first.
The 46-year-old pregnant Oscar winner and the French-born actor, 47, met three years ago while co-starring in the little-seen movie 'Dark Tide.' Back in April, they announced they were expecting their first child together (last month we found out it's a boy). Berry already has a 5-year-old daughter, Nahla, with model -- and occasional sparring partner -- Gabriel Aubrey.
Our best wishes to the newlyweds.