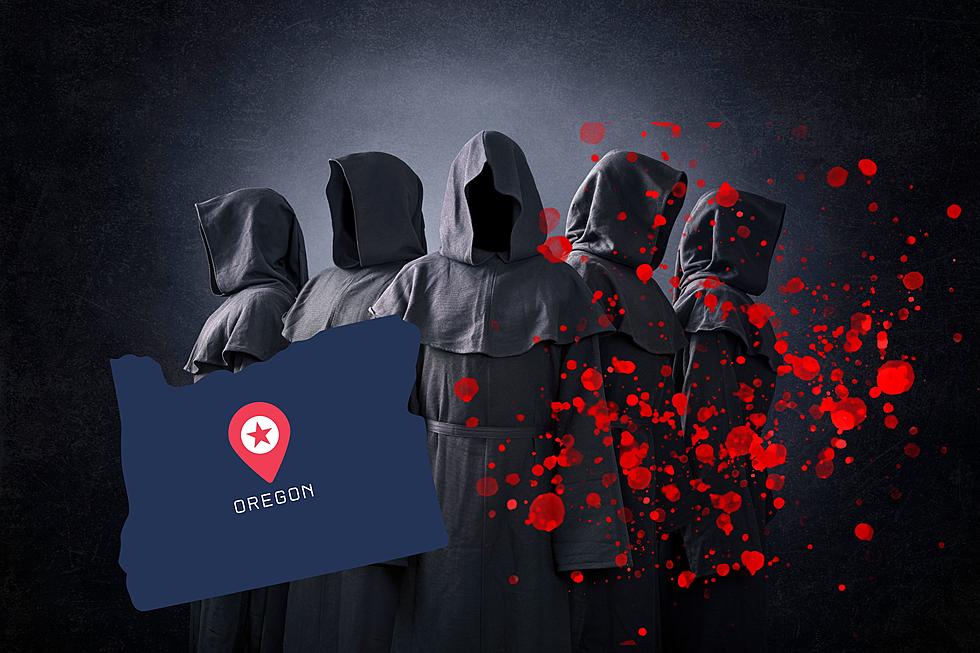 How a Radical Religious Cult Once Took Over an Oregon Town for Two Years
canva
How Did A Religious Cult Manage To Take Over A Small Town In Oregon?
One of the wildest stories out of the 80s was about an Oregon town that was taken over by a religious fanatical cult that managed to overpower the city council and renamed the town.

Antelope Oregon Once Changed Its Name For Two Years After A Radical Cult Took Over
As a kid growing up, I was terrified of the Hells Angels and the skinheads out of Hayden Lake Idaho but this cult that my wife told me about is pretty scary on how they managed to take a little town in Oregon.
Rajneeshpuram was a commune located in the Wasco County of Oregon that was established in the early 1980s by the followers of the Indian guru, Bhagwan Shree Rajneesh.
The story begins in 1981 when Rajneesh and his followers purchased an abandoned ranch outside Antelope, Oregon, which was once owned by a local family.
The plan was to establish a utopian community where people could live and practice the teachings of Rajneesh. Over the course of the next few years, the community grew exponentially, and they began to expand their territory.
The tension between the Rajneeshpuram community and the residents of Antelope began to escalate in 1983 which numbered 60 roughly. The locals started to voice their dissatisfaction with the establishment of the community.
The Rajneeshpuram community responded by purchasing land within the Antelope city limits and encouraging, offering cash bonuses and all-expenses-paid weekends to locals who would move there to vote in the upcoming elections and thereby make the community's willing people the majority of voters.
In 1984, Rajneeshpuram made a significant move to take over Antelope, with Rajneesh's followers managing to get the city's name to "Rajneesh."
The political antics that followed included the arrest of the Rajneesh leaders for a bio-terror attack in The Dalles Oregon where several people were poisoned through restaurant salad bars with salmonella contributed to the ultimate collapse of the community.
In 1985, Rajneesh was forced out of the U.S. and he was deported to India. The members of the Rajneeshpuram community started to disperse soon after his departure.
On November 6, 1985, the remaining residents, which included both original residents and some remaining Rajneeshees, voted 34 to 0 to restore the original name of Antelope Oregon, and it was subsequently restored in 1986.
The United States Post Office never recognized the new name but this cult takeover is still one of the most unusual in the history of Oregon.
You can read more details of the takeover here.
10 Best Places To Spot a Sasquatch in Washington State
Here are 10 of the best places to find a Sasquatch in Washington State.
Buckle Up and Hit the Trail: The 7 Best Rodeos to Attend in Washington State
Here are seven awesome rodeos in Washington State worth checking out!