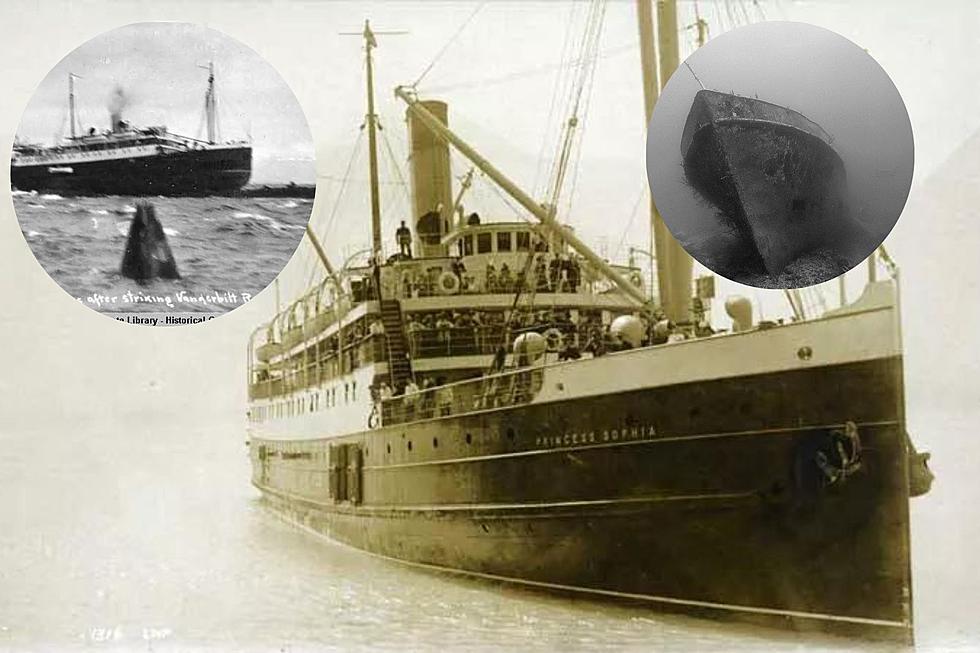 353 People Died in the Most Heartbreaking Way on the "Titanic of the West Coast"
nps.gov-Alaska State Library-Canva
One of the worst shipwrecks in history happened on the West Coast of the United States in the cold waters near Juneau, Alaska. In October of 1918, the Princess Sophia tragically sank and over 353 passengers lost their lives in one of the most heartbreaking ways.
The Princess Sophia's typical route included stops at Seattle, Tacoma, Olympia, Vancouver, and Victoria. And, on October 23rd, 1918 the ship left Skagway, Alaska - 3 hours behind schedule. It was the ship's last run of the season (of course) on her way to Vancouver. The weather wasn't ideal with heavy snow and thick fog which created near-zero visibility. Similar to the Titanic story, the captain was trying to make up time by cruising slightly faster than normal and it is believed he misjudged their distance from shore causing the ship to run aground on the Vanderbilt Reef near Juneau.
The crew immediately sent a distress signal and within hours many ships arrived to attempt a rescue if needed. After all, the ship wasn't taking on water at the time and the captain reassured the passengers and rescue vessels that everything would be fine – worst case, the tied would rise and they would float off. The ship remained in place for two very long days and the false sense of security the passengers had in the beginning began to diminish.
The storm had worsened and the sea was rough and cold. The rescue ships and crews that had come to aid the Sophia couldn't get close enough to attempt a rescue. So, the ship remained in a precarious situation on the reef, in a massive storm, with over 350 people onboard and no way to get them off safely. Panic began to set in with one passenger, writing: "…there are now seven ships near…the boat might go to pieces, for the force of the waves is terrible, making awful noises…"
With so many rescue vessels on the scene you would think, even if the worst happened, the majority of the passengers would survive. Unfortunately, the storm became more violent, so much so that even the rescue vessels had to leave the scene and seek refuge. The storm and incoming tide eventually raised the Sophia off the reef breaking the ship apart. The radio crew frantically sent one last message, "taking water and foundering, for GOD'S sake come and save us".
When the storm had ceased the rescue boats returned to find nothing but the Princess Sophia's mast protruding from the water (pictured above) and the majority of the crew and passengers lost. The wreck of Princess Sophia has been dubbed the "Unknown Titanic of the West Coast" and to this day remains one of the most tragic shipwrecks of all time.
2023 4th of July Fireworks Shows in Central Washington State