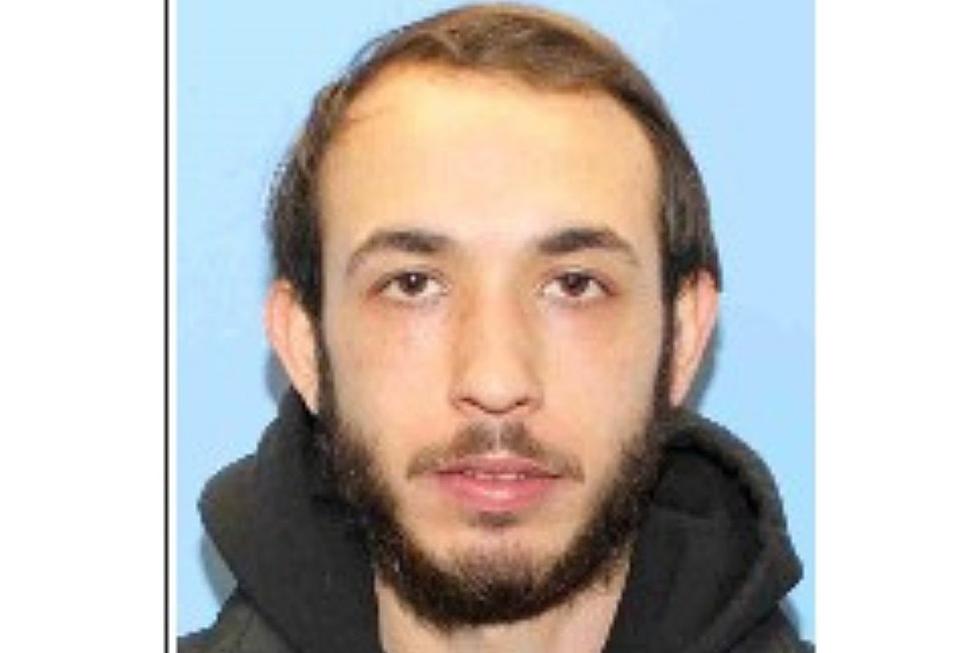 Benton City Man Wanted for Domestic Violence Assault
Benton County Sheriff's Department
A man from Benton City is on the run after a domestic violence assault from over the weekend.
The Benton County Sheriff's Department are looking for Airon Lee Cassleman. Authorities gave no age for the suspect, though he looks to be in his mid 20' to 30's, Caucasian, with brown hair and of a slight build.
Sunday afternoon authorities say Cassleman was involved in a domestic violence incident and also attempted to prevent the victim from calling 9-11.
Sheriff's deputies were extensively searching throughout Benton City, as well as through area orchards with k-9's for the suspect, but were unable to locate him.
Airol Lee Cassleman was last seen in Benton City, but he might be headed toward Spokane, as he has been know to frequent that area often.
If you have information as to his whereabouts, call SECOMM Non-Emergency Dispatch at 509-628-0333.
According to statistics, one in four women and one in nine men have experienced severe domestic violence from an intimate partner. There are more than 20,000 calls placed to domestic violence hotlines every day in the United States. Intimate partner violence accounts for 15% of all violent crime across the country. And approximately 45.4% of all female rape victims and 29% of all male rape victims were assaulted by an intimate partner.
In Washington State, approximately 41.4% of women and 31.7% of men have experienced domestic violence at the hands of an intimate partner in their lives. In 2020, domestic violence crimes comprised 49.7% of all crimes that occurred against a person in Washington state. 20% of all Washington homicides in 2020 involved domestic violence offenses. In 2020, Washington submitted 608 domestic violence misdemeanor conviction and 234 protective order records to the National Instant Criminal Background Check System. Intimate partners committed more than 30% of aggravated assaults and nearly 30% of rapes in Washington during 2020.
50 Most Popular Chain Restaurants in America
YouGov investigated the most popular dining brands in the country, and Stacker compiled the list to give readers context on the findings. Read on to look through America's vast and divergent variety of restaurants—maybe you'll even find a favorite or two.
Gallery Credit: Paul Feinstein