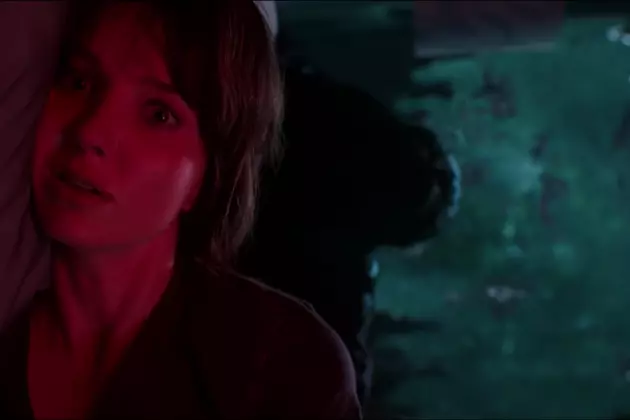 This New, Terrifying Horror Movie Was Filmed in Seattle
Warner Bros.
October is a big deal in my household. My daughter has always been a big fan of Halloween and all the fun that comes with it. My wife loves fall clothing, pumpkin spice everything, pumpkin patches, and horror movies. I'd say Halloween is almost as important as Christmas for us. Now that we have another daughter in the fold, we can't wait to go trick-or-treating again.
My wife and I have been on the hunt for good horror movies to watch this Halloween season, which can be hard if you're picky. Last night I scrolled through the entire horror movie catalogs on Netflix and Hulu, when my wife said, "Try HBO." That's when we found a movie she'd been wanting to watch - James Wan's Malignant. James Wan is the director of The Conjuring and Annabelle movies, as well as a co-creator of the Saw series.
After the establishing opening scene, which is reminiscent of the first season of Stranger Things, the film starts to settle in. We weren't even ten minutes into the film when we spotted Washington license plates.
In most horror movies, the setting is generic. Halloween and Nightmare on Elm Street could be any suburban neighborhood. Malignant is so clearly set in Seattle. If the Space Needle wasn't obvious enough, the Seattle Police Department is a crucial part of the plot.
If you like B-horror movies, you'll like Malignant. It's subversive of Wan's other work and doesn't take itself too seriously. A ton of all-time great horror movies utilize humor and camp, something that Malignant employs throughout its runtime. I'm mentioning this now because that sense of direction influences how Seattle itself is played. Malignant's Seattle seems to rain all the time and a blanket of fog surrounds the main character's home during scenes of dread. I firmly believe that this portrayal of the city adds to the appeal of the movie, even if it's not what Seattle is really like. There are plenty of ground and aerial shots that establish Seattle as the movie's setting as if it doesn't want you to forget. As far as the movie itself goes, I'd say I liked it. I went into it expecting something more serious and gritty. If you don't mind some goofiness in horror movies, Malignant is a good watch.
The 12 Deadliest Serial Killers in Washington State's Bloody History
Every state is known for something. Florida has swamps and beautiful weather, Iowa has wrestling and corn, New York has Manhattan and Brooklyn-style pizza, Maryland has crabcakes. Washington has apples, wine, IPAs, and serial killers. This article is not meant to glorify these evil people in any way, just shed some light on a bizarre Washington truth. From Bundy to the Green River Killer, these are twelve of the deadliest killers in Washington state history.
LOOK: 38 Amazing Actors That Have Called Washington State Home
Sure, Washington is known for Amazon, coffee, wine, apples, grunge music, Microsoft, and Boeing. But you may not know how many actors and actresses have come from the Evergreen State. Yeah, our state has had an impact on the television and film industry. We've got A-listers, an Oscar winner, and faces of big franchises.
Check out our list below, I'm sure you'll find some surprises.