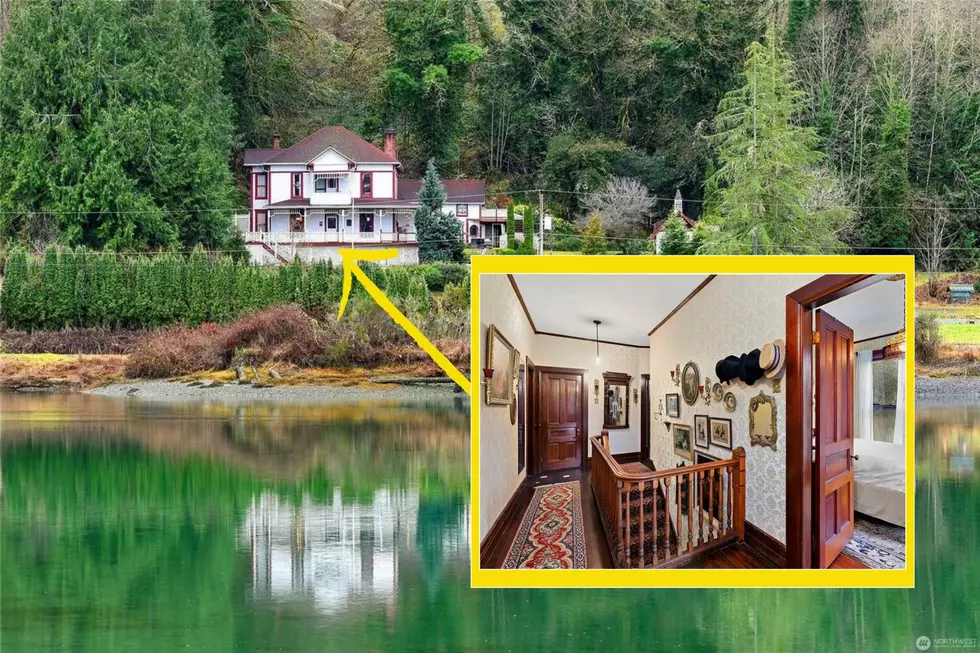 Want to Live in a National Landmark Right Here in Washington?
Scott Andrina (Pellego, Inc.) Canva
It's not every day that you have the opportunity to buy and move into a historic landmark. The Olde Glencove Hotel was built in 1897 and was added to the National Register of Historic Places in 1978 by the U.S. Department of Interior.
At the time, it was a private residence. It has since been restored and was used for weddings, and events, and operated as a bed & breakfast. I'm not sure how many other national landmarks are up for sale, but this seems like a big deal.
According to listing agent Scott Andrina, the hotel is a "classic Victorian building" that was restored by Luciann and Larry Nadeau in 1972, turning it into a bed & breakfast sometime in the 1980s. Larry worked on the stain-glass windows, restoring and adding to them. They would build the gazebo which became one of the best-known parts of the estate.
The asking price for the hotel is $1.2 million which is a steal considering what you're getting back for your money. Take into consideration the rarity of a home being a landmark, officially registered by the United States government for being significant.
Since there's no work needing to be done, this lovely place doesn't need much TLC. There's lots of space, including an in-law suite that isn't part of the main hotel which itself has five bedrooms and over 3,000 square feet of space. Oh, yeah, and you get nearly an acre of land. I really wish I had a million bucks right about now.
Take a Tour: Kat Von D's New 147-Year-Old Haunted Indiana Mansion
Take a tour of Kat Von D's new 147-year-old haunted mansion in Vevay, Indiana. The Schenck Mansion was built in 1847, has 35 rooms, and sits on over 10 acres.