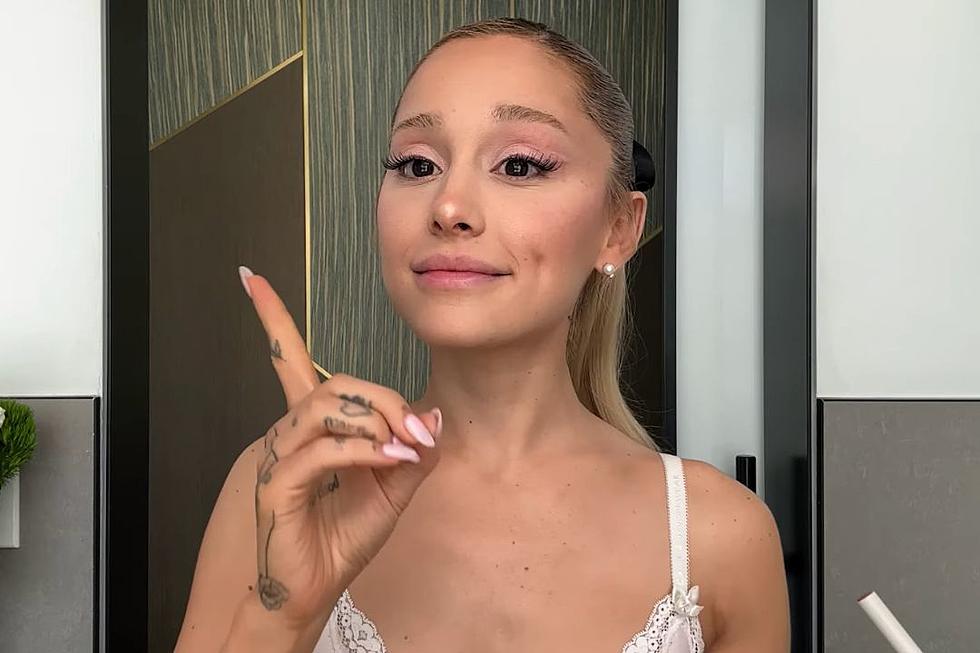 Why Ariana Grande Stopped Using Botox and Fillers
YouTube
Ariana Grande has ditched her Botox and lip fillers.
The pop star explained why she stopped using Botox and fillers around 2018 in a new beauty video for Vogue.
"Full transparency as a beauty person, as I do my lips, I've had a ton of lip filler over the years. And Botox," Grande revealed with a laugh.
"I stopped in 2018 because I just felt so... too much. I just felt like hiding, you know? Didn't expect to get emotional," she continued, getting choked up.
Grande explained that "for a long time, beauty was about hiding for me, and now I feel like maybe it's not."
"Since I stopped getting fillers and Botox — and maybe I'll start again one day, I don't know, to each their own. Whatever makes you feel beautiful, I do support. But I know for me, I was just like, 'Oh, I wanna see my well-earned cry lines and smile lines.' I hope my smile lines get deeper and deeper, and I laugh more and more," the R.E.M. Beauty founder continued.
The pop star added that she thinks "aging can be such a beautiful thing," even though she might "get a facelift in 10 years."
"But these are just thoughts that I feel like we should be able to discuss if we're sitting here talking about beauty secrets. F--k it, let's lay it all out there," Grande quipped.
"Especially when people have things to say about your appearance and stuff at a young age, it's really hard to know what's worth hearing or not, but you know when you're 17, you don't really know," she continued, referring to her early career as a child star on Nickelodeon.
READ MORE: Ariana Grande Says Fans Were Right to 'Bully' Her Album Cover
Elsewhere in the video, Grande also discussed her relationship with makeup as a former musical theater child star.
"I started doing family theater and community theater in Boca Raton, Florida, when I was, like, 8 years old. I always associated each character I played with a different makeup kit. When I was Annie, I remember using a different blush ... That was always a really fun thing to me," she shared.
While discussing her eyebrows, she also touched on her current role as Glinda in the upcoming movie musical adaptation of Wicked.
"I am currently, like, half-Glinda. I've been bleaching my eyebrows for a year now," she said.
With regard to her music career, Grande added that makeup is "such an important part of being an artist and of storytelling."
Watch Ariana Grande's full beauty routine video with Vogue, below:
30 Celebrity Transformations
These stars look totally different today from when they first became famous.