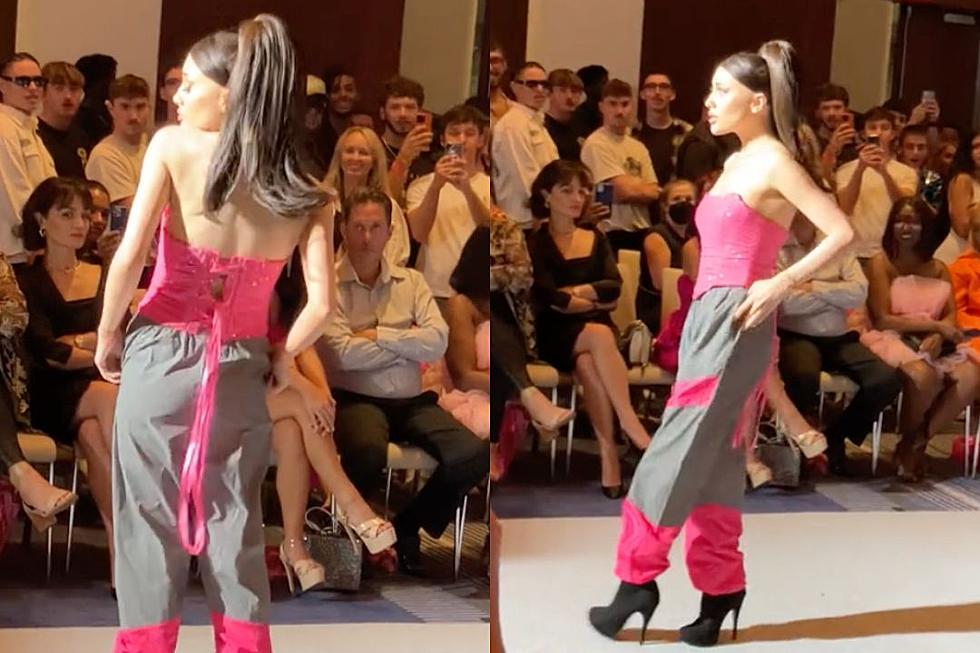 Controversial Ariana Grande Look-Alike Awkwardly Walks Runway at NYFW: WATCH
@deardianaaa on TikTok
Notoriously controversial Ariana Grande look-alike and social media influencer Paige Niemann, walked — or ran, rather — down the runway at New York Fashion Week this past weekend, drawing doubles from the audience as well as online.
A viral TikTok video shows Niemann, 19, wearing her signature Grande-inspired high ponytail, awkwardly hurrying down the runway at the Creators Inc. x Bossi fashion show.
"Fake Ariana came bouncing out on the runway," reads the video's caption. Watch below:
Viewers in the comments section ripped into the influencer's unique runway walk.
"Well that was a tough watch," one person wrote.
"This is high art ... like that was the world's best ariana impersonation," someone else commented.
Meanwhile, Niemann re-posted a fan edit of her NYFW walk to her Instagram Story.
Niemann is known among Grande's fanbase for her apparent obsession with copying the pop star's looks, mannerisms and style. In 2022, she came under fire for posting NSFW content to her OnlyFans account while looking strikingly similar to Grande.
At the time, fans called the OnlyFans content "insanely disrespectful." Despite the backlash, Niemann's OnlyFans is still active.
Niemann has over 10.4 million followers on TikTok, where she often makes videos related to Grande.
READ MORE: Ariana Grande Says Fans Were Right to 'Bully' Her Album Cover
Niemann isn't the only person who made headlines for their interesting walk at New York Fashion Week.
During the same Creators Inc. x Bossi show, an alleged intruder managed to take the stage wearing a clear plastic bag and shorts with a bonnet on his head.
The man was quickly tackled and dragged away by security. It's unclear if the incident was a genuine stage crash or simply staged for the show.
Celebrities Who Look Alike
It's said that everybody has a doppelganger (a.k.a. look-alike) somewhere out in the world. And this yields true for celebrities, too, apparently. As wild as it is to think there are people out there who look like some of our favorite celebs, it's even more mind-blowing that some of Hollywood's shining stars actually do look similar to one another. Don't believe us? Check out these 25 pairs of Hollywood look-alikes.