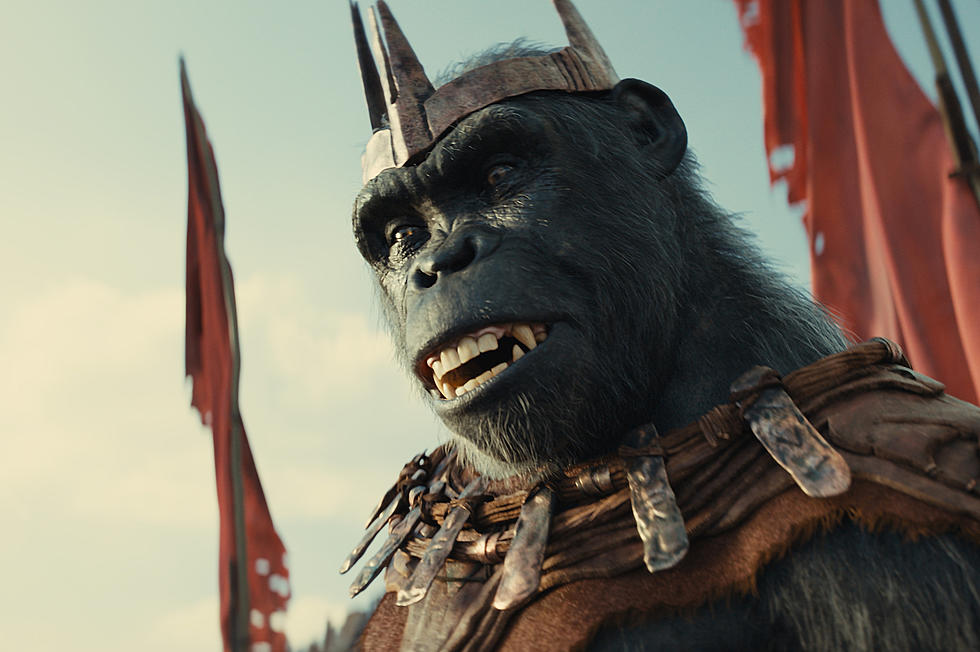 'Kingdom of the Planet of the Apes' Debuts First Trailer
20th Century Studios
The previous Planet of the Apes trilogy felt like, well, a trilogy. It had a clear beginning (Rise of the Planet of the Apes) middle (Dawn of the Planet of the Apes) and end (War For the Planet of the Apes) charting the life of Andy Serkis' ape leader Caesar. So ... that's it, right?
Ha, no. This is Hollywood, where the end is never the end. Now there is a fourth film in the, uh, trilogy, titled Kingdom of the Planet of the Apes, which picks up the story after Caesar, and follows a new ape named Cornelius as he goes on a new quest.
Some images in the new trailer for the film definitely evoke the imagery of the very first Planet of the Apes movie from way back in 1968, and the ideas about this messed-up society of apes vaguely recall the premise of Beneath the Planet of the Apes, the first sequel, but this looks like a new story. Take a look at the trailer below:
READ MORE: How Old Movies Predicted Life Would Be in the 2020s
Here is the film's official synopsis:
Director Wes Ball breathes new life into the global, epic, franchise set several generations in the future following Caesar's reign, in which apes are the dominant species living harmoniously and humans have been reduced to living in the shadows. As a new tyrannical ape leader builds his empire, one young ape undertakes a harrowing journey that will cause him to question all that he has known about the past and to make choices that will define a future for apes and humans alike.
Kingdom of the Planet of the Apes, which 20th Century Studios is billing as an "all-new action-adventure spectacle" is scheduled to open in theaters on May 24, 2024.
Futuristic Sci-Fi Movies That Are Now Set In The Past
When these sci-fi movies came out, they offered predictions for the future of society — years later, they're officially set in the past.