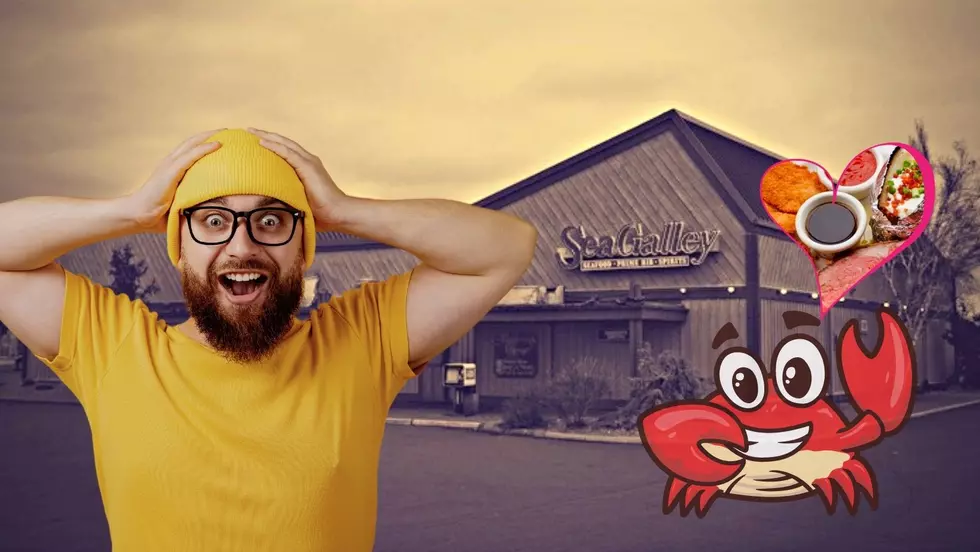 Nostalgic For Sea Galley? One Restaurant Remains – In WA
Sea Galley, Canva
I grew up in Spokane, one of the many places where Sea Galley was popular in the 1980s. My parents loved eating there, while I enjoyed the dimly lit, ship-like atmosphere; rustic wood, fishing nets, lanterns... And the warm glow of table-top videogames like Pac-Man and Centipede. Imagine: public arcade games that you could sit down and play - I must've been a lazy kid.
And they had crab legs.
Nautical Nostalgia
Whenever people in Washington get nostalgic, inevitably Sea Galley comes up. I hear it in conversations. I see it in Facebook groups.
I don't know if folks miss Sea Galley because of the atmosphere I described, the crab legs, or because it was the place our moms and dads took us for "a nice dinner."
How Many Sea Galley's Were There?
Sea Galley really was a staple for middle-class Americans of the era. Originating in Seattle, the surf-n-turf restaurant multiplied, with 57 West Coast locations at its height. If only we could go back in time.
Do You Wish You Could Still Eat at Sea Galley?
Well, Sea Galley lovers, you're in luck! Because there is still a Sea Galley in Washington State. In fact, it's the last remaining Sea Galley on earth. And the location of this still thriving restaurant from your past is... Union Gap in Yakima County.
How Do I Find the Last Sea Galley on Earth?
Ready for some of Sea Galley's famous crab legs? Type this address into your GPS:
25 E Valley Mall Blvd, Union Gap, WA 98903.
Does Sea Galley Still Look How I Remember It?
You tell me.
Does Sea Galley Still Have a Shipwreck Lounge?
Sea Galley still has the Shipwreck Lounge. It seemed so dark and mysterious to us as  kids because only adults were allowed in there. Well, we're all grown up now. Maybe its time to answer that burning question, "what's it like back there?"
Do You Remember These 50 Major Tri-Cities Events?
Tri-Cities has been part of some amazing history. I wasn't born in the early part of the 20th Century but it would've been cool to have been in the Tri-Cities at the start of the 1900s just to see how things have progressed and grown.
12 Nostalgic '90s Classics That Are Great Movies
These fantastic films from the 1990s still hold up decades later.