Jenni Rivera Dead After Plane Crash: Artists React on Twitter
Kevin Winter, Getty Images
<div >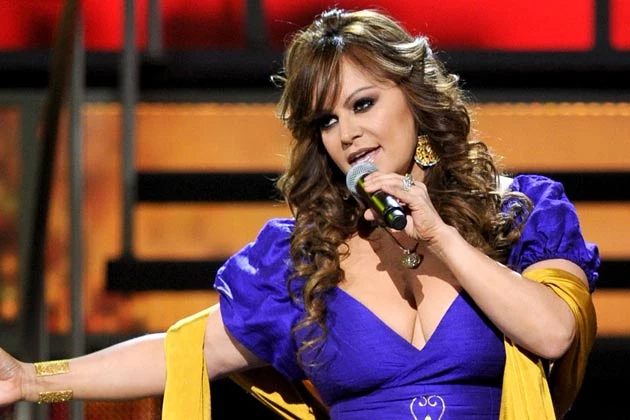 Kevin Winter, Getty Images
The Latin pop community was rocked to its core over the weekend, when news that a plane transporting popular singer Jenni Rivera from a show in Monterrey, Mexico had gone missing early Sunday morning (Dec. 9). The wreckage was discovered later in the day and there were no survivors, meaning the beloved Rivera had perished in the crash.
There was an outpouring of love and support for Rivera, her fans, her family and those who died along with her on that plane, via Twitter in the wake of the news that the wreckage had been found.Jennifer Lopez shared her sadness for the singer's family, while Pitbull tweeted about his love and respect for Rivera due to the fact that she was real and set a great example for others. Ricky Martin expressed his shock with a tweet, while Gloria Estefan shared her sympathy for all who died in the crash.
Alicia Keys also comforted a fan via Twitter, who shared the news that their favorite singer had died.
Clearly, this tragedy has touched many music fans. Rivera was universally loved for her talent and her character, and at least friends and fans can congregate via social media to share stories and to mourn her loss.
R.I.P., Jenni Rivera.
So sad!! Praying for Jenni Rivera's children and family and the passengers families. Que dios los bendigan!! Descansen en paz...
I highly respected #JenniRivera 4 being a gr8 performer but more then tht being real & gr8 example 4 us all que dios la bendiga &may she RIP
Esto es triste. Un poco en shock. Mucha paz para su familia. RT @ElNuevoDia: Desaparece avión en q viajaba Jenni Rivera http://end.pr/U6TMch
I'm so sorry:-( "@babe4g: @aliciakeys Im a lil sad. 1of my favorite Mexican singers died in a plane crash..her name was Jenni Rivera! :-("
R.I.P. Jenni Rivera . Prayers and condolences to her friends, fans & family. #f---planes
Let's pray for @jennirivera and for the ones that were on her plane. God please give her family strength during this moment.
Our deepest sympathy to the family & fans of @jennirivera & those that accompanied her on what was to be her last voyage. Rest in peace…