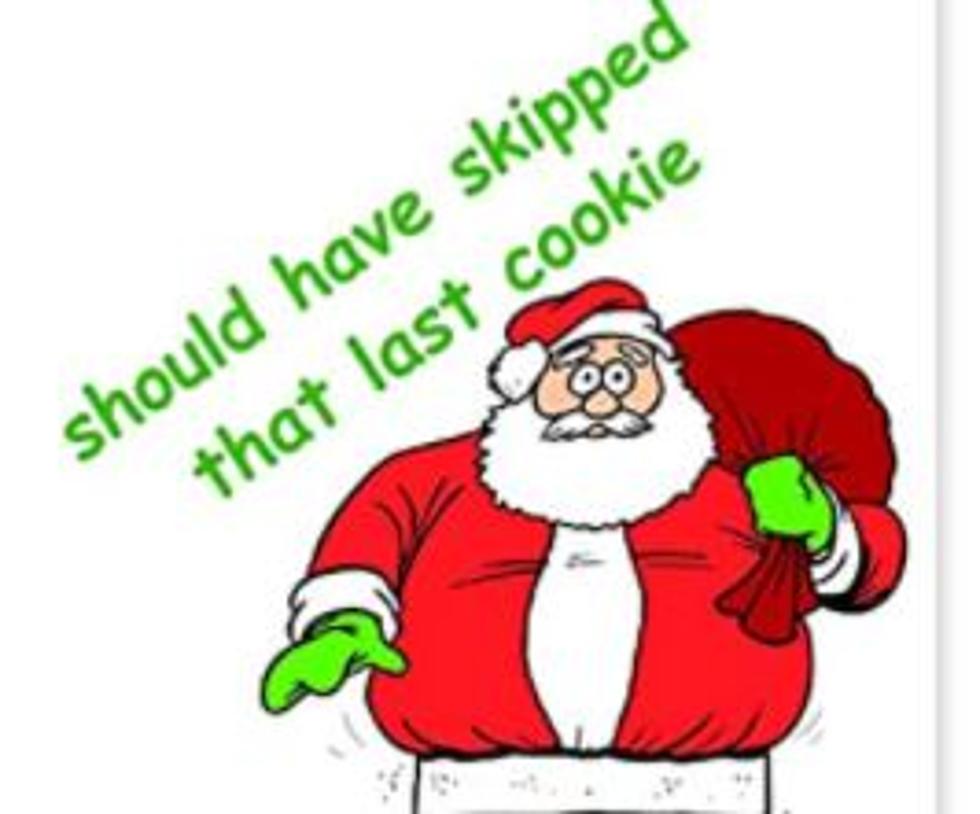 Most Popular (And Healthiest!) Christmas Candy Might Surprise You
Fat Santa (Amazon.com)
According to a nutritionist, some of the most popular Christmas candy favorites are actually not that bad.  Some of the ones you might think are not, actually are worse.
SO AVOID THE PURE SUGAR?
According to a nutritionist report via NBC News,  Here's the top five, from #1 to #5 when it comes to the 'best' candy for you. Best, to 'worst'.
Hershey's Kisses. They're not overly loaded with sugar, only have moderate amounts of fat. The fat actually, says the NBC report, helps your body's insulin response to sugar.
Chocolate Santas.   Depending upon whether it's dark or white chocolate, or has brownie filling, it's about the same as a Hershey's Kiss.  Very similar response by your body.
Reeses Cup Minis.  Don't eat the entire bag, but these have similar nutritional effects on your body as the Santas.  Not overly loaded with sugar.
M & M's and Peppermint Bark.  While they have more sugar, they do not overload the body like candy canes.
Starbursts.  Most people don't equate starbursts with Christmas, but they come in at number 5. Because they lack the fat components and more ingredients these previous items have, they have a lot more sugar.
WHERE DO CANDY CANES FIGURE IN?
Where do Candy Canes land?  Actually #6 on this list.  The problem with these types of candies, as we go down the list, which includes Reindeer Corn (the same basic kind of candy corn people either love or hate at Halloween), they are basically pure sugar, and people tend to eat a TON of them. This fires off a serious insulin response in your body, which can be hard on it.
So, it appears if you're going to indulge, don't overdo the sugary candies, and be moderate in your consumption of all Christmas candy.  Eating too much can be hard beyond just making your stomach hurt.
Gallery — Every Movie Theater Candy, Ranked: