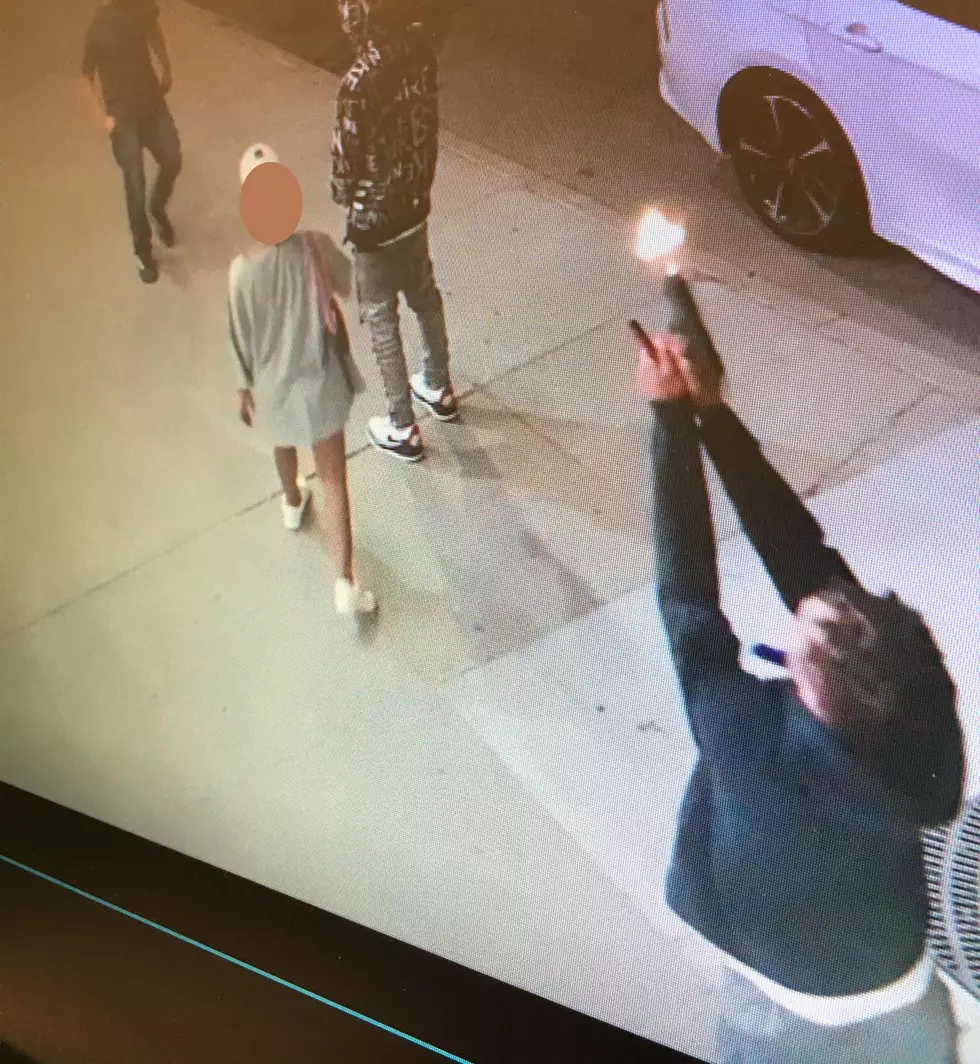 Pasco Police Search for Shooting Suspects at Tipsy's Tavern
Credit: Pasco Police Facebook page.
Thank goodness for security camera systems! A shooter was seen on video with a gun after being denied entry to a Pasco bar a few weeks ago. The suspect fired two shots into the air.
Pasco Police are looking for the young adults responsible for the melee outside of Tipsy's Tavern several days ago. You can see that along with the gunman, there were three others present. Can you identify any of them?
The shots were fired on May 15th at about 12:40 am outside the nightclub in the 400 block of West Lewis Street.
Police believe the altercation started with underage patrons getting carded at the door.
After getting turned away the teens returned to the sidewalk, where the suspect pulled out a pistol and fired two shots into the air. The gun is a black-semi-automatic pistol. The suspect s described as a light-skinned black male about 16-18-years old. He was wearing a blue bandana and white shoes.
Police were able to gather 9MM casings from the scene as evidence.
There was more activity observed from a nearby security system that indicates there may have been a physical fight between two other males at the time the shots were fired.
If you have any information about this early morning Saturday shooting at Tipsy's Tavern, you're urged to contact the Pasco Police Department at 509-628-0333.
10 Washington Towns That People Often Mispronounce
Here are 10 towns in Washington that are most often mispronounced.
Here's 3 Cool Hikes Near Tri-Cities
Badger and Candy Mountain are the two most popular local hikes, and for good reason, they're close, offer stunning views, easy parking, and they're fairly easy. But, if you're looking to freshen up your hiking experience without having to drive long distances, check out these three ideas, all within 30 minutes of Tri-Cities.