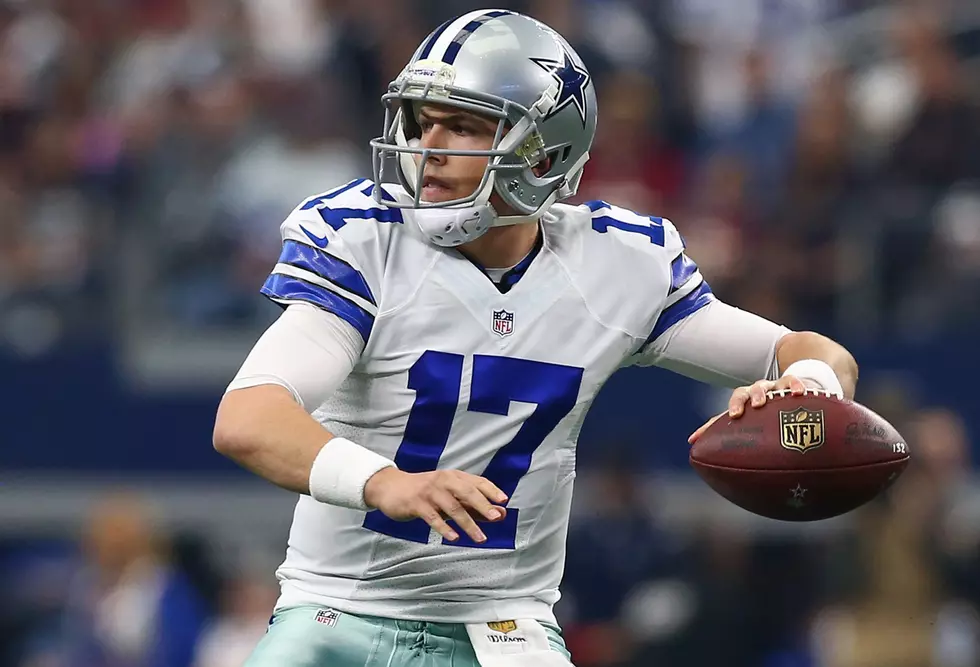 Prosser's Kellen Moore Next Step After Dallas Cowboys QB is …
Getty Images
If you've followed Prosser's Kellen Moore from small town quarterback to his rise in the NFL, you'll be sad to hear he's retiring.
Moore successfully rose from high school football in Prosser, then on to Boise State and later drafted into the NFL by the Detroit Lions.
He was later cut from the Lions but added to the Dallas Cowboys Quarterback team in 2015.
He played in a few games but later was cut from Dallas this season.
But Moore obviously has made an impact on the team as he's in line to be their quarterback coach.
A nice accomplishment for a young man from Prosser.