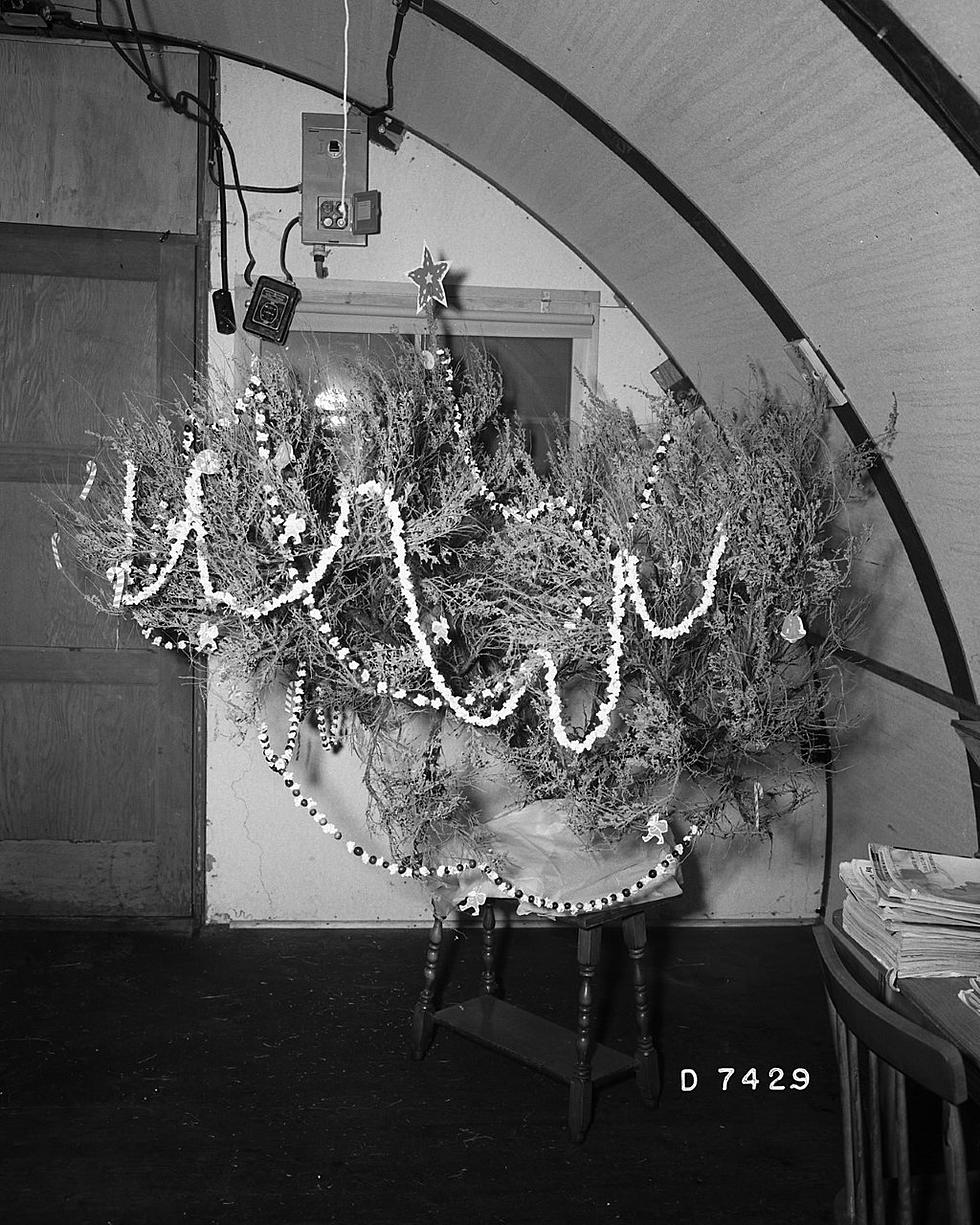 It Was Sagebrush to the Rescue for One Woman's Historical Hanford Christmas in 1943
Credit: Atomicheritage.org
A friend and I were talking the other day while out to breakfast about Christmas. Of course the subject of Christmas trees came up.
My friend told me about a woman named Jane Jones Hutchins, who was featured at Atomicheritage.org on Voices of the Manhattan Project. The gist of the story was that there weren't any Christmas trees.
Hutchins and a group of co-workers planned a holiday party. They went out to the desert and brought back a sagebrush to decorate. Can you imagine? No Christmas tree. The sagebrush looked beautiful. Life was hard for a 22-year old away from home for Christmas for the first time.
Jane Jones Hutchins' life story is is pretty amazing! She arrived in Pasco in 1943 from a small town in Kansas. Upon arrival, she heard about Hanford and hopped a bus out there where she got a job immediately. You can read more about Jones Hutchins' Hanford experiences here.
Christmas Trees in Tri-Cities are available at:
Beaver Bark Gift & Garden Center, at 607 Aaron Drive in Richland
Queensgate Gardens, at 1040 Queensgate Drive in Richland
Job's Nursery, 4072 Columbia River Road in Pasco
Wood's Nursery & Garden Store at 2615 Van Giesen Street in Richland
If you prefer to chop your own:
You can obtain a permit to cut your own tree in the Blue Mountains of the Umatilla National Forest.
LOOK: See what Christmas was like the year you were born
CHECK THEM OUT: 100 years of Christmas toys, gifts and fads
LOOK: 15 Unconventional Christmas Albums From the Past 50 Years