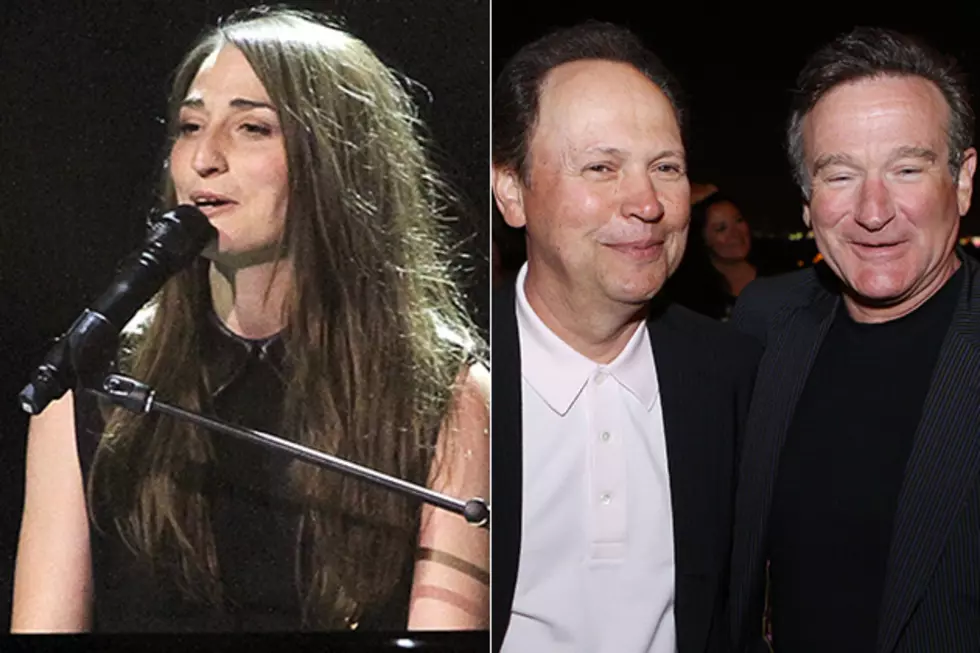 Sara Bareilles + Billy Crystal Lead Moving 'In Memoriam' Tribute at Emmys
Laura Cavanaugh / Kevin Winter, Getty Images
It was another emotional tribute this year for the 'In Memoriam' Emmys segment, which was made especially tough with the recent death of Robin Williams.
For this year's tribute, Sara Bareilles sang 'Smile,' which originally appeared in the 1936 Charlie Chaplin movie 'Modern Times.' Bareilles gave a somber performance as photos of those we have lost in the past year flashed on the screen behind her, including Paul Walker, James Garner and Peter O'Toole.
But perhaps the most heartbreaking moment of the night was Billy Crystal telling stories about his old friend, Robin Williams. Crystal recounted stories of Williams, including sitting with him in the broadcast booth at a Mets game, and introducing Williams to members of his family.
"He was the greatest friend you could ever imagine," Crystal said about Williams. "It's very hard to talk about him in the past because he was so present in all of our lives."
His last line of his speech, however, was the one that seemingly struck the hardest chord with people tweeting along with the Emmys.
"Robin Williams. What a concept," he said, as the telecast faded to black.
Over his career, Williams was nominated four times for an Emmy, including Outstanding Lead Actor in a Comedy in 1978 for his role in 'Mork & Mindy.'
See 2014 Emmys Red Carpet + Show Photos