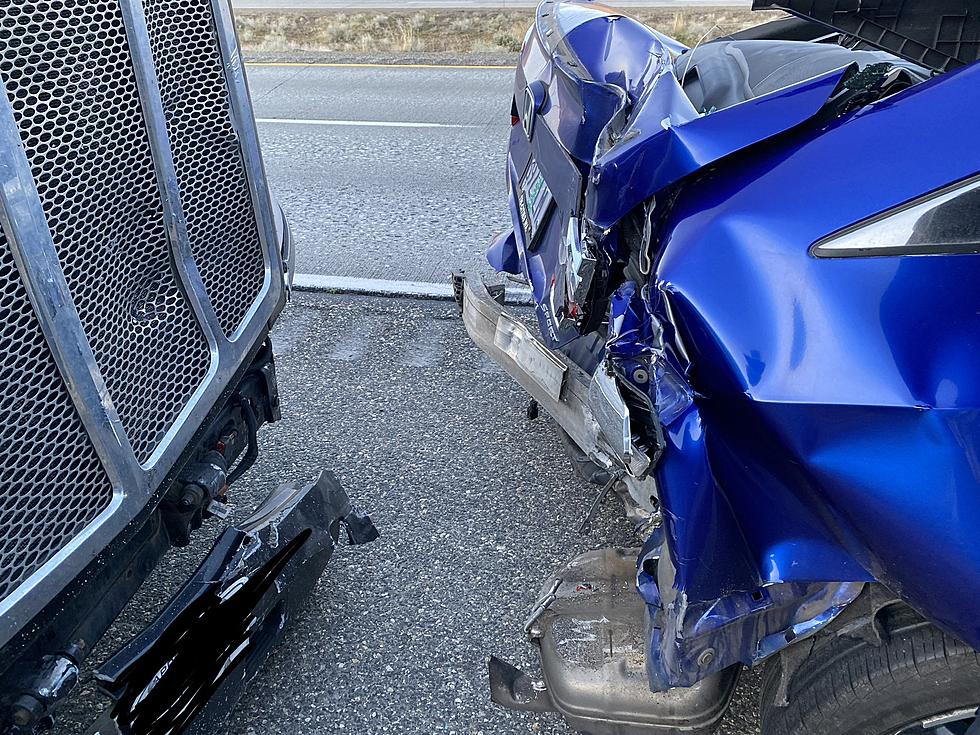 Semi Truck Driver Charged With DUI After Leaving Kennewick Crash on I-82
WSP Trooper Chris Thorson-Twitter
A semi-truck driver is behind bars, charged with Driving Under the Influence, after leaving a collision.
The crash took place at about 5:30 Thursday morning on I-82 in Kennewick. The semi was stopped about 10 miles away on the road. The driver of the semi took off after colliding with the automobile on the highway near Locust Grove Road.
The driver of the semi was taken into custody and arrested for DUI/Hit and Run, and then booked into jail.
LOOK: Here are the states where you are most likely to hit an animal
Hitting an animal while driving is a frightening experience, and this list ranks all 50 states in order of the likelihood of such incidents happening, in addition to providing tips on how to avoid them.
LOOK: What are the odds that these 50 totally random events will happen to you?
Stacker
took the guesswork out of 50 random events to determine just how likely they are to actually happen. They sourced their information from government statistics, scientific articles, and other primary documents. Keep reading to find out why expectant parents shouldn't count on due dates -- and why you should be more worried about dying on your birthday than living to 100 years old.
25 Missing Children From Washington, Do You Recognize anyone?
It's every parent's nightmare. When children go missing from home, school, anywhere, fear sets in. Who took the child, teen, or adult? What happened? Please take a look at these missing children going back to 1971. One of these kids could be your neighbor, a fellow co-worker, or parishioner. Do you have any information about any of these children?