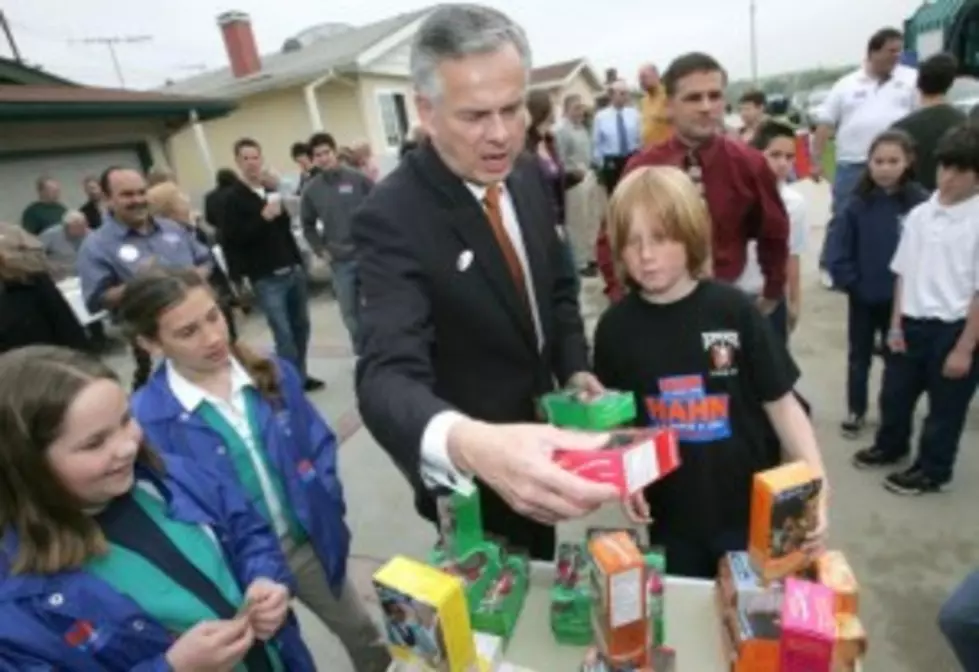 The Girl Scouts Are Rolling Out a New Cookie Called "Savannah Smiles"
It's a new year, which means you can start planning the binge eating you'll do after you drop your New Year's resolution. And this is a great start.
It's the 100th anniversary of Girl Scout cookies, and they're are rolling out a new flavor called Savannah Smiles. They're described as a "Cool and Crisp Lemon Wedge."
They're named Savannah Smiles because the founder of the Girl Scouts, Juliette Gordon Low, was born in Savannah, Georgia.
So let's ask the question, if you could only have one Girl Scout cookie, which one would you pick?