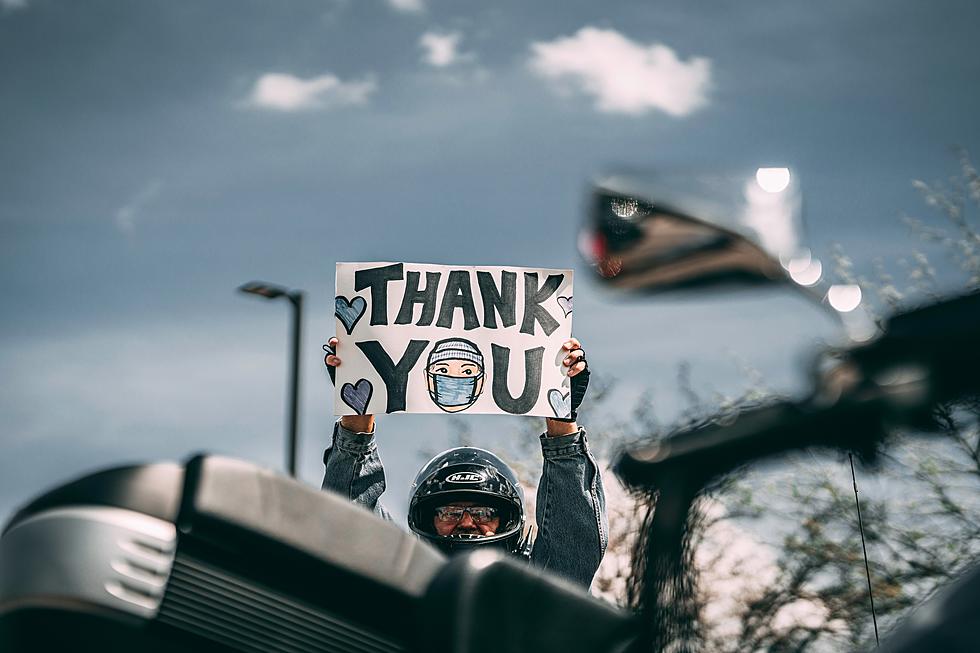 Tri-City Strong 3.0 – Thanking Front Line Workers Again
Benjamin Suter on Unsplash
Fifteen months into the pandemic, and quickly approaching this Wednesday's date when Washington will fully re-open, we felt it was appropriate to remind you of the amazing local front line workers that you, the Town Square Media radio listener, wrote in to tell us about back in April and May of 2020.
The following list comprises a host of professional people their loved ones wanted recognized many months ago and it would be interesting to know if they are all still in their chosen field. Front line workers across the country have been reevaluating how they want their lives to look moving forward, so how much turnover do you think there has been in this critical field of work in our area?
THANK YOU ALL FOR LEADING AND SETTING AN EXAMPLE TO EMULATE
Danielle Reents - Trios Birthing Center; Kim Lawson - Life Flight Nurse; Michelle Twomey-Santiago, Amanda Muenks, Shelby Brunson, Ashley Schade, Megan Cole - Kadlec Regional Medical Center; Brittney Derderian - Trios Medical Center; Mary Ebbers, Pamela Forbes - Our Lady of Lourdes; Nina Gohn - Park Manor Nursing Home; Mariah Sands - Walla Walla Clinic; Kaitlyn Lindsay - Walla Walla Veteran's Home and from the Umatilla County Public Health Department in Oregon: Alisha, Heather, Lexie, Rebbecca, Nicol and Kori.
The above individuals all educate and serve their communities. They are all rockstars, cool under pressure, amazing to call colleague, probably still working more overtime than should be humanely possible, yet they are, they all just keep on keepin' on. And when the s#i+ hits the fan, and it inevitably does, they have each other's back in spades.
READ ON: See the States Where People Live the Longest
Read on to learn the average life expectancy in each state.
10 Popular Tri-Cities Places That Are Now Gone
Take a walk down memory lane as we explore 10 popular places that are no longer in the Tri-Cities
LOOK: Here is the richest town in each state
Just saying the names of these towns immediately conjures up images of grand mansions, luxury cars, and ritzy restaurants. Read on to see which town in your home state took the title of the richest location and which place had the highest median income in the country. Who knows—your hometown might even be on this list.