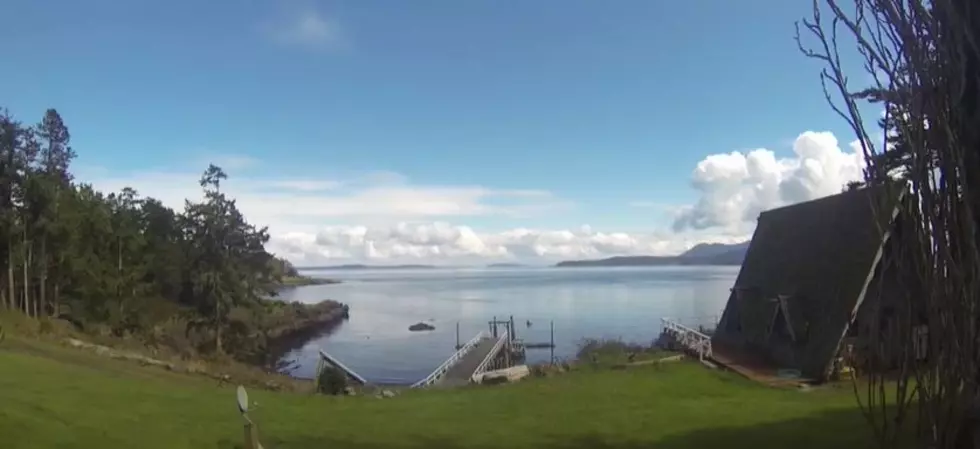 Buy a Slice of This Washington State Island for a Cool $4.4 Million
youtube
You Can Own 50 Acres On A Washington Island That'll Give You Peace And Quiet
Have you ever thought about owning an island? All the celebrities from Kenny Chesney to Elton John own their own private island and now in Washington State, you could also own a huge piece of an island that'll make you feel like a celebrity.

Located In The San Juan Islands, Waldron Island Is Secluded
Waldron Island is located in the San Juan Islands and it's like a little slice of heaven that's up for sale.
privateislandsonline.com is the listing agent for an amazing property that'll want you to make like Howard Hughes and retire to the quiet life on your own slice of Waldron Island in Washington State.
Gorgeous Views Await You On Waldron Island Plus Your Own Beachfront
Here are some details about the listing from the website:
Waldron Island is 2900 acres with a population of 120, a very quiet private community. They mostly are retired or grow flowers and vegetables for the other islands.
There is a school house, a post office, and one public dock. There are scheduled ferries and water taxis that service the Island. There is a 1700 Ft. grass airstrip that is public, (10 acres of this parcel are adjacent t the airstrip so a hangar would be secure.)
This parcel comes with 750 Feet of beachfront and shares a private dock with the Carlsons. There can be no more docks built due to the non-development clause in the community's bylaws. This insures privacy and a lack of public access in the future.
Take A Video Tour Of A Washington Island That You Can Own A Part Of
You'll own 50 acres for roughly $4.4 million and it'll be your own slice of paradise. The listing agent has provided a virtual tour of the property below:
If you have ever entertained the notion of buying an island, take a look at the Waldron Ikordsland listing here.
Peek Inside This Gorgeous 1922 Waterfront Washington Home
A gorgeous 1922 waterfront home in Silverdale Washington is breathtaking to behold. Take a virtual tour inside this grand property that's for sale for 1.3 Million.
Impressive $700,000 Leavenworth Barndominium Includes Astonishing Skate Park
Peek inside this amazing Leavenworth Barndominium that includes an indoor skate park