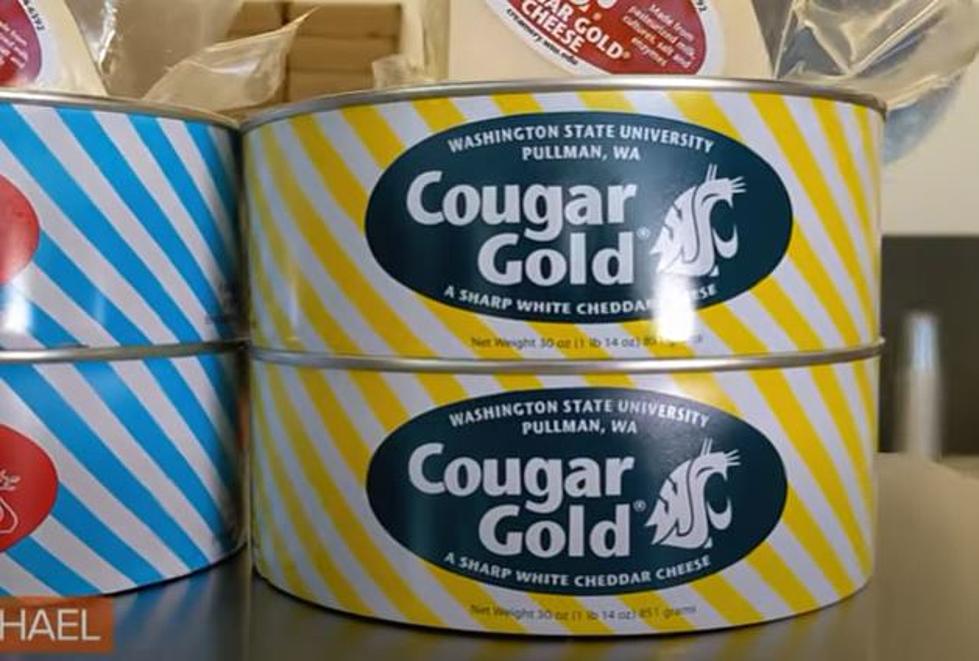 Watch How Cougar Gold Cheese is Actually Made!
Youtibe screen shot via Rachael Ray
Most of the articles our content creators make at Townsquare Media/Tri-Cities are shared on all of our radio stations here. We have a news station, a rock station, pop and country. If you're reading this because it was posted on one of our sister station websites, let me explain. I do the Morning Show on country station 102.7 KORD with my co-host Janis. I have never known a greater cheese lover than she is. She brings cheese to work, she eats cheese at noon and night, she melts it, she makes sandwiches with it, she puts it on pretty much everything, even other cheese. (Not kidding, her toasted cheese sandwich is stupid BIG!) She is actually the one that introduced me to the wonderment of Cougar Gold cheese. I guess I'm a cheese rookie because I think Kraft Singles are cheese. (Shocking in many dairy circles!) The Cougar Cafe is located inside the gas station near the roundabout in Benton City, and they sell Cougar Cheese there! They sell the famous cans of cheese or you can buy a vacu-sealed smaller sample, IT IS EXPENSIVE. I know you can get it at many other places, but this was my first experience with Cougar Cheese. It was tremendous! Stronger and richer than Kraft Singles! Ha! If you've ever wondered how it's made, I found this incredible video featured on the Rachael Ray Show!
50 Most Popular Chain Restaurants in America
YouGov investigated the most popular dining brands in the country, and Stacker compiled the list to give readers context on the findings. Read on to look through America's vast and divergent variety of restaurants—maybe you'll even find a favorite or two.
LOOK: 40 Discontinued & Special Edition Kellogg's Cereals