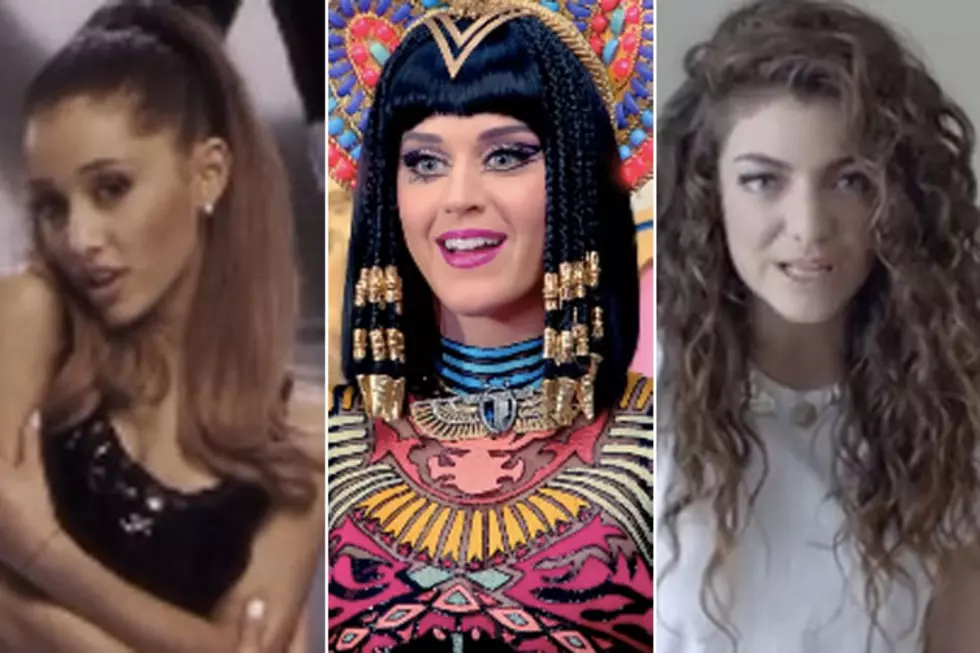 Who Should Win the 2014 MTV VMA for Best Female Video? – Readers Poll
YouTube
There were so many great music videos released this year by female pop stars, and MTV managed to narrow the list down to just five for the upcoming 2014 Video Music Awards. Ariana Grande, Beyonce, Iggy Azalea, Katy Perry and Lorde are all facing off for the coveted Moonman award, but only one can walk away with the prize! So whose video do you think is most deserving? Vote below!
'Problem,' Ariana Grande ft. Iggy Azalea
Ariana Grande went for a retro vibe for her jazzy tune 'Problem.' Her and Iggy Azalea strut around in their mod dresses and hairstyles, singing and rapping in front of rotating whirligigs that'll have your mind spinning while you dance along to the radio hit.
If there were an award for sexiest release of the year, Beyonce would definitely take it. 'Partition' has the singer showing off every curve of her incredible body in sexy outfits, as she seduces both Jay Z and the camera with her provocative moves.
'Fancy,' Iggy Azalea ft. Charli XCX
What isn't there to love about Iggy Azalea's 'Fancy'? It's a direct homage to the classic '90s movie 'Clueless,' and for that alone it's worthy of a nom! Iggy and her pal Charli XCX rock their preppy clothes as the hallway queens of their preppy high school.
'Dark Horse,' Katy Perry ft. Juicy J
'Dark Horse' by Katy Perry is like a mini movie experience, crammed full of bright colors, Egyptian imagery and straight-up weirdness. There's no doubt it's creative -- who else would have Twinkie pyramids and men disintegrating into sand? -- and it kicked off the singer's Egyptian-themed era.
There's something dark and dreary about Lorde's 'Royals' video, a pretty sharp contrast to the glitzy metaphors and symbolism in the lyrics of the song. The juxtaposition and simplicity of the vid make it interesting, even if you're left scratching your head in confusion at the end.
Watch the videos above for a refresher then cast your vote in the poll below for who you think deserves to win the 2014 MTV VMA for Best Female Video!