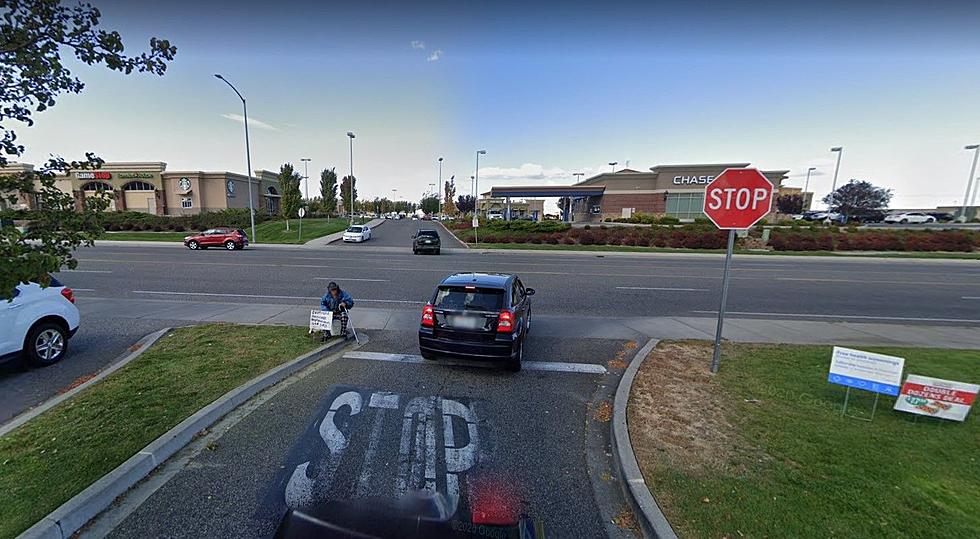 The Top 11 Hottest Spots in Tri-Cities For Begging for Change
Google Street View
I've been seeing more and more panhandlers across the Tri-Cities.
I'm torn when it comes to panhandling and people begging for money. The empathetic person in me feels bad for them and wonders what happened in their life that put them on the street. I also wonder if that could be me one day. But then there's a much louder voice in the back of my head that says, "don't make eye contact."
So now I, like the person begging for my loose change, am at a crossroads. If I roll down my window and give them some money, will it make a positive difference or will it enable a bad addiction or reinforce that panhandling is the way to make a hustle?
I was approached while loading my car with groceries at a store that's on my list below. A woman told me her "baby daddy kicked her out" and she and a friend were trying to get back home to California but needed gas money. She then told me she'd do me a favor if I could spare some money. You tell me what she meant.
My best excuse is that I don't carry cash. Maybe it's a millennial thing, but it is the truth. If I do get cash, it goes into my bank account. If I spend the cash at the store, I tip the loose change.
In case you didn't know, it is not illegal to beg for money unless a trespassing sign is posted. Even then, it's muddy as panhandling is protected by the constitution under the first amendment.
That being said, here are the areas you will encounter the most panhandlers around the Tri-Cities.
The Top 11 Hottest Spots in Tri-Cities For Panhandlers
It seems to me that I've been seeing much more of the homeless community in the Tri-Cities over the past two years. I'm not sure how much of that is due to the pandemic. I see someone panhandling close to every day, and it's usually at one of these locations.
The 11 Deadliest Serial Killers in Washington State's Bloody History
Every state is known for something. Florida has swamps and beautiful weather, Iowa has wrestling and corn, New York has Manhattan and Brooklyn-style pizza, Maryland has crabcakes. Washington has apples, wine, IPAs, and serial killers. This article is not meant to glorify these evil people in any way, just shed some light on a bizarre Washington truth. From Bundy to the Green River Killer, these are eleven of the deadliest killers in Washington state history.
A-Z: Celebrities You Didn't Know Were From Washington
Who knew Washington state was home to so many celebrities? So many, in fact, that it was really hard to pick who made the list. There were so many athletes and musicians to choose from that we started to look in other directions. We did have one rule, however. There are no serial killers or career criminals on this list. I would like to thank
Jeff Deminski
from New Jersey for this wonderful idea.
Every Time Jeopardy! Asked a Question About Tri-Cities
The rich history of Tri-Cities, Washington has been a focus over the years on Jeopardy!
Maybe you were watching the show one night and caught one of the many times Tri-Cities was brought up by the legendary Alex Trebek. From Kennewick Man to Hanford, this is every time Jeopardy! asked a question about Tri-Cities.
Tri-City Americans Who Played in the NHL
Hockey is one of the hardest sports to play. Most hockey players will play the sport their entire lives, starting to skate as soon as they can walk. Even with all that dedication, the likelihood a player cracks an NHL roster is astronomically low. The WHL is a high-tier developmental league that sees many of its players make it to the show. But for a player who makes it to the WHL or any other junior league, the chances of them reaching the NHL is still only
5%
. These former Tri-City Americans are those elite few who have made the jump.