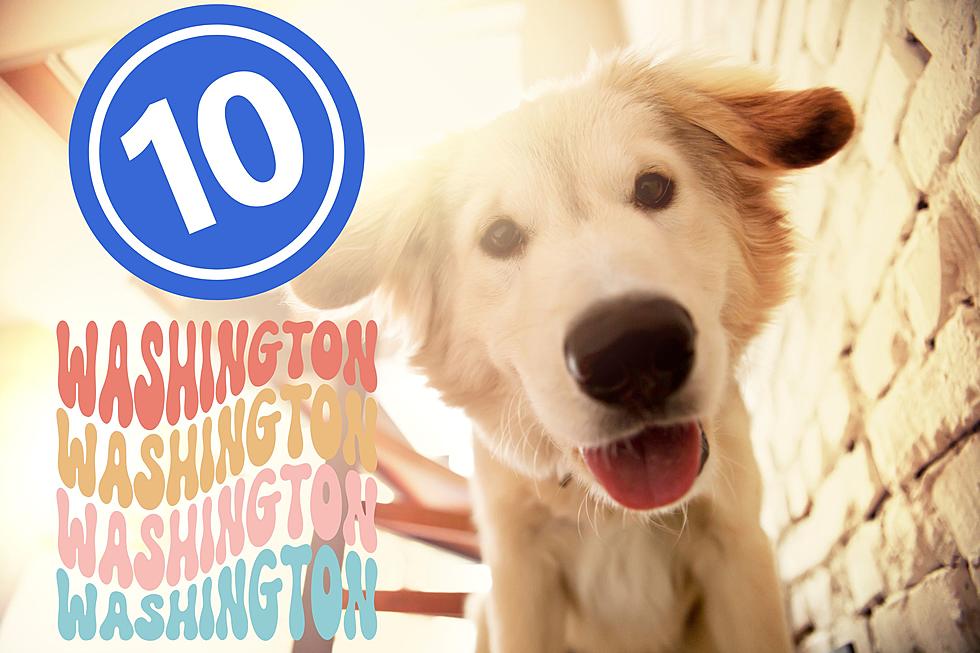 10 Tri-Cities Washington-Inspired Pet Names You'll Want To Steal
canva
Here Are Some Pet Name Ideas Inspired By Tri-Cities Washington
Finding the perfect pet name can be tough sometimes. I know when we got our new puppy, we had several names picked out.

Need A Pet Name, Here Are 10 Tri-Cities Washington Inspired Names You'll Love
We got our newest puppy about a year from a local rescue here in the Tri-Cities. T
hey had named him Andre but my wife didn't care for the name. We went through several until we settled on Bodhi, inspired by the movie Point Break starring Patrick Swayze and Keanu Reeves.
So I thought we'd go to you, our listeners, and ask for you to come up with some of the most creative pet names inspired by living in Tri-Cities Washington.
Here are 10 of the best names you submitted to us, see if you agree with our selections:
10 Awesome Dog Names That Are So Tri-Cities!
Tri-Cities is an amazing place to live with lots of individuality and we thought we'd compile some of the best dog names if they were based on the Tri-Cities. Here are 10 dogs with awesome Tri-Cities names, let's see if they live up to their namesakes!
As you can tell, there were some great names listed but I'm sure we left a ton off of the list.
Can you think of any inspired Tri-Cities Washington pet names that would work for the Columbia Basin region? If you can, feel free to app-chat or leave it in the comments below for a future article.
RANKED: Here Are the 63 Smartest Dog Breeds
Does your loyal pup's breed make the list? Read on to see if you'll be bragging to the neighbors about your dog's intellectual prowess the next time you take your fur baby out for a walk. Don't worry: Even if your dog's breed doesn't land on the list, that doesn't mean he's not a good boy--some traits simply can't be measured.