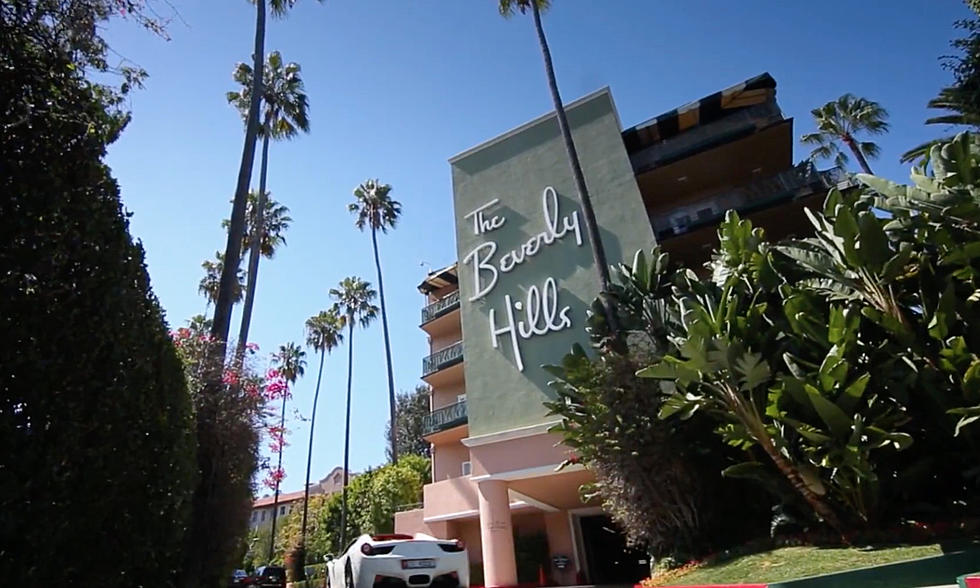 5 Fun Black History Month Facts: One Has Origin Ties to Washington State University
The Beverly Hills Hotel via YouTube
Cool People Who Made Black History Great
Featured: When I saw a documentary about Paul Revere Williams, I was fascinated! Paul is the one who became one of the most requested architects and designers for naval stations, airports, government buildings, hotels, and many celebrity homes in L.A. including marvelous mansions belonging to Frank Sinatra, Lucille Ball & Desi Arnaz, and many more. 
Credit: The Beverly Hills Hotel via YouTube
Fun Black History Facts
Paul R. Williams not only designed the ICONIC Beverly Hills Hotel, but it is also actually his own handwriting that is on the front of the building! His story is powerful in that he stayed strong and true to his craft despite racial segregation and customers firing him on the spot after finding out that he was a Black man. He also designed this GORGEOUS Cap Sante MANSION in Anacortes, Washington. You can watch the PBS documentary here: https://www.pbs.org/video/hollywoods-architect-3prwsa/.
George Washington Bush is the Black American pioneer of the Pacific Northwest who created legislation to start Washington State University! My co-worker tried to tell me I was lying because he found it hard to believe WSU was started by a Black man. He said, "I've never heard of THAT!" My point exactly. Go COUGS! Watch this YouTube vid: https://www.youtube.com/watch?v=hGpFVlp9n1A.
Dr. George Grant: Do you or your significant other love to play golf? You can thank Black American, Dr. George Grant, for inventing golf tees! Watch this YouTube video about him: https://www.youtube.com/watch?v=wRcUH5SYMH0.
William Dorsey Swann is highly regarded as the first drag queen in the US. He was born into slavery and later became a gay liberation activist! Here's a YouTube video about him: https://www.youtube.com/watch?v=1Ghr-QbS8NE.
Madame C.J. Walker became the first Black woman millionaire. She changed the game for Black women's hair care and hair styles! For a treat, watch the movie Self-Made: Inspired by the life of Madame C.J. Walker on Netflix, starring Octavia Spencer. Please remember this is the Hollywood version and not necessarily 100% facts! If you have Netflix, here's the link to watch the movie: ​​https://www.netflix.com/title/80202462.
LOOK: A history of Black representation in movies
LOOK: Here are the biggest HBCUs in America