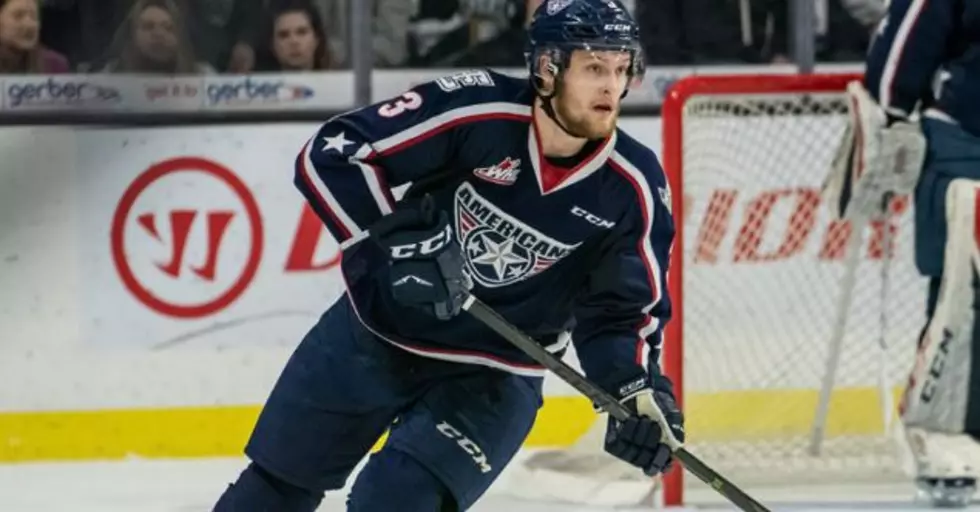 Americans Trade Defenseman Schmiemann to Brandon
Courtesy Tri City Americans
Less than ten games into the season, the numbers game has resulted in an Americans' defenseman being traded.
GM and Governor Bob Tory announced Monday Dom Schmiemann has been traded to the Brandon Wheat Kings, in exchange for a 5th round WHL draft pick in 2020, and conditional 6th pick in 2022.
Tory said with the return of Kyle Olson and Krystof Hrabik from their parent NHL and AHL clubs, there wouldn't be room on the roster.  WHL clubs have to pare down to 3 20-year-old or overage players. Schmiemann was acquired from Calgary last year, and played a total of 63 games for the Ams.
Teams have until October 14 to be down to the 3 such players. Goalie Beck Warm is the 3rd 20 beside Olson and Hrabik.