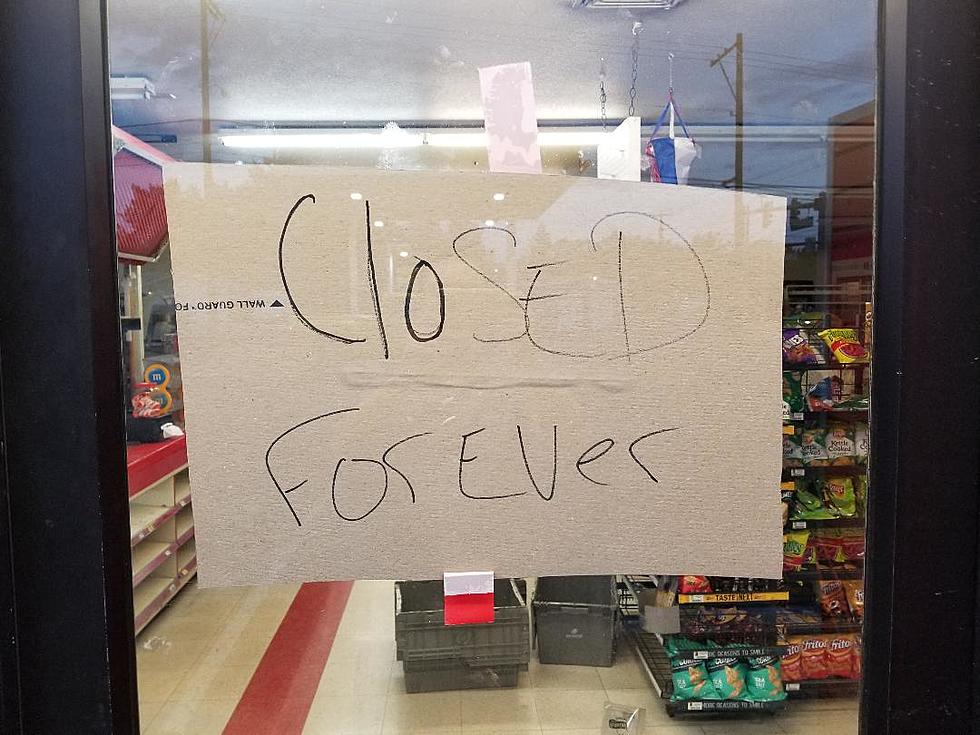 Beloved Kennewick Minit-Mart Closes Its Doors Forever
credit: rik mikals/tsm
A beloved mini-mart in Kennewick is closed.
The Minit-Mart at the corner of 27th and Olympia is a bit quieter this morning as the lights are off and the sign of closure is up. 
I first moved to Kennewick about four years ago and I live near the Minit Mart so I frequented the store often. I was blown away by the customer service from the staff. I'd never gone into a business where everyone knew your name and was overly friendly.
That's what was the Minit-Mart's charm.
A final farewell.
Garth, the owner took pride in the over-the-top customer service and it was much appreciated. The store also was famous for their biscuits and gravy in the morning and the walls were adorned with unique gifts that could be purchased by customers.
The store posted this message on their Facebook page:
We would like to thank our friends and families for helping to support our family-owned business, Minit Mart, for the last 35 years.

As some of you know, the COVID-19 Pandemic hit unexpectedly and HARD. A lot of lives were lost, including one of our own in the Minit Mart Family (Rest in Peace, Gary Schmale)

Many locally owned businesses were able to thrive while many have not. Unfortunately, we have depleted all of our resources to try and stay open for our employees, customers, and those that we have grown close to in the neighborhood and surrounding communities.

It is with much hardship and sadness to inform you that we have closed our doors to this chapter.

It's been quite the ride! We have appreciated and enjoyed getting to know everyone, from our employees to our neighborhood friends, to our vendors, distributors, and all the children we've watched grow up in front of us.

We've had A LOT laughs, jabs, good meals, thank you cards, flowers, fundraisers and so much more!!

We'll definitely miss the camaraderie and your lovely faces and personalities.
35 years is a long run and we are going to miss the store. It's one of those stores that'll belong to a bygone era where customer service is replaced by self-check-out stations and that's a shame.
I know I'll miss the little
Minit-Mart
at the corner of my block.
10 Popular Tri-Cities Places That Are Now Gone
Take a walk down memory lane as we explore 10 popular places that are no longer in the Tri-Cities
Tri-Cities Eats and Sweets We Can't Live Without
Check out these places that we can't seem to live without in the Tri-Cities